Return to Part 1.
July 13, 2017 Albuquerque, New Mexico - The first metal pieces sent by the South Carolina writer were at least hard physical facts that I could test. I contacted a scientist in a major Midwestern university, who has helped me analyze unusual materials. He used a scanning electron microscope to examine structure and energy dispersive spectroscopy (EDS) to analyze element composition. He confirmed that these first metal pieces were greater than 99% aluminum of normal density.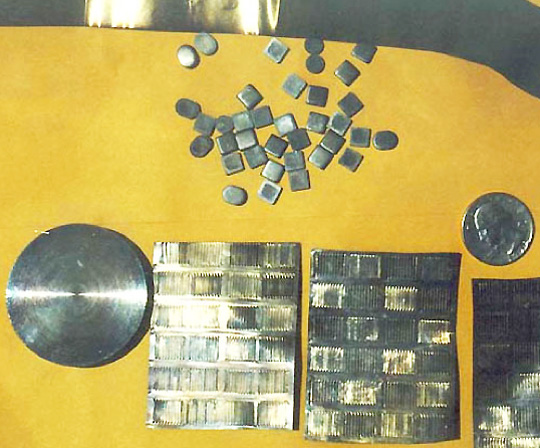 © 1998 - 2018 by Linda Moulton Howe.
All Rights Reserved.