KGRA worldwide web radio Thursday nights –
5 -7 PM Pacific / 8 – 10 PM Eastern.
http://www.kgraradio.com/portfolio view/phenomenon-radio/
Tune In March 14, 2019   PHENOMENON Radio with co-hosts Linda Moulton Howe, Reporter and Editor of Earthfiles.com, and retired USAF Tech Sgt. John Burroughs, for a discussion about anomalous cognition in "antenna" people with Dr. and Professor Garry Nolan, Ph.D., Dept. of Microbiology and Immunology, Nolan Lab, Stanford University School of Medicine and Center for Clinical Sciences Research in Stanford, California.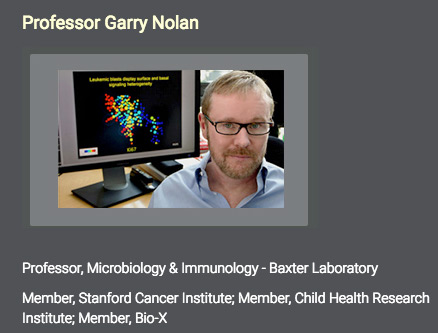 © 1998 - 2019 by Linda Moulton Howe.
All Rights Reserved.