Earthfiles is an award-winning news website where experts, eyewitnesses and viewers share the latest updates in Earth and astronomical mysteries.  Since it's first Science, Environment and Real X-Files news reports in 1998 onward and evolving to date, Reporter and Editor Linda Moulton Howe has produced more than 2,500 in-depth reports with thousands of images, illustrations, maps, audio and video. The entire Earthfiles Archive is organized chronologically by date from 1998 to the ever-evolving present.
The in-depth Earthfiles reports go beyond the 6 o'clock news. Linda is an Emmy Award-winning TV producer and investigative reporter whose groundbreaking updates about Earth and astronomical mysteries are in her radio, web and TV broadcasts as well as her books and DVDs available in the Earthfiles Shop. Linda goes directly to the men and women at the forefront of science and environmental breakthroughs and to firsthand eyewitnesses of high strangeness. Linda Moulton Howe has received some three dozen TV production and journalism awards for excellence and life achievements. Earthfiles.com received the 2006 W3 Silver Award for excellence in news category; the 2003 WebAward for Standard of Excellence; and the 2000 Encyclopaedia Britannica Award honoring internet excellence.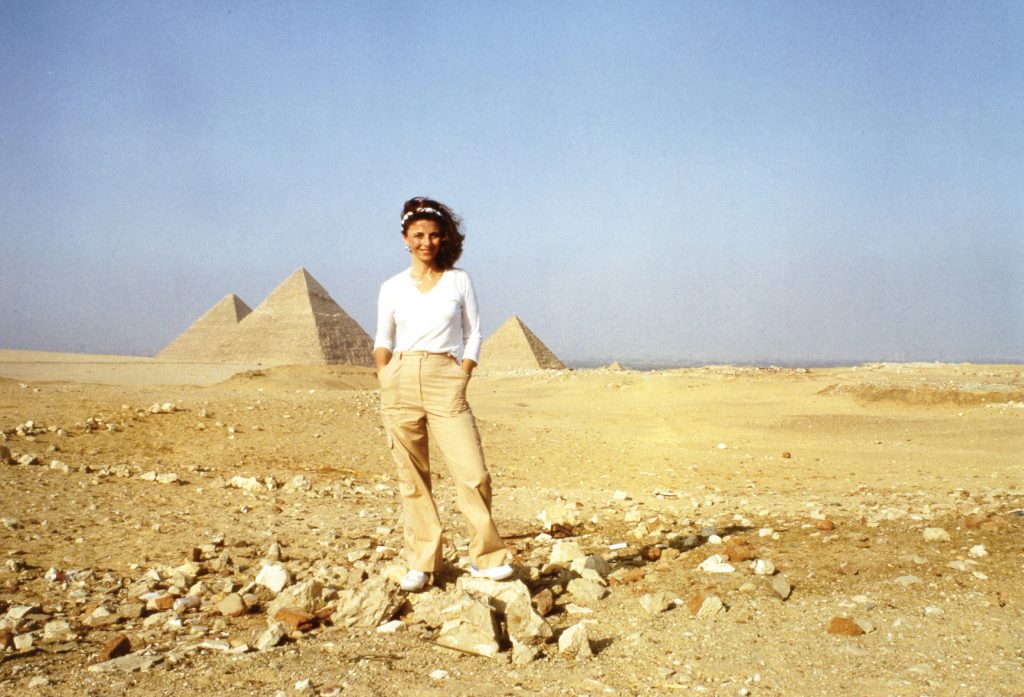 What Earthfiles.com viewers say…
"Dear Linda,
This email is to share with you that my husband Steve and I have been following you for years on Coast to Coast and now on YouTube. We deeply appreciate your extensive knowledge of archeology and ancient history!  I know about ancient Egypt, the Sumerians, and the temples that you often describe from my study of architecture, and I really try to research as much as possible in my spare time because I love it too.
We think of you as a reporter, paranormal researcher, and an environmentalist, but we thought that the way you tied the August 28 discussions of the Black Sun symbology to ancient cultures and the SS was spot on and amazing.  You'll always be a historian and an archeologist to me. You lend an articulate, competent, and accurate voice to your reporting, but last night's presentation was really direct. The way that you built this story in segments through years of clue making was puzzle mastery tied up in a bow for the viewer!! This is amazing reporting and we deeply appreciate your work."
Hope B
"I've read several science interviews of yours.
I'm always impressed by the balance you bring to the topics.
I look forward to your future investigations."
Many thanks,
Chris Esse
Beverly Hills, California
"Thank you for all your hard work – the Earthfiles site is wonderful.
Some reports I have heard only briefly mentioned, but never as much info as you have."
Jim Doerter, Ph.D.
Ashland, Oregon
"I am a retired engineer who just got a computer four days ago (getting modern!)
So far, I have visited several websites and yours is a giant among them.
I look forward to many hours of eager perusal!"
Larry
Tampa, Florida
"Your reports continue to amaze and fascinate and interest us – my favorite website by far!
Keep up the search and reporting – thanks for all you do!"
Best regards,
Laura Nicholson
Spokane, Washington
"My husband introduced me to your website and now I visit it regularly.
Great work, Linda, in the production of such an outstanding website."
Debra Riley
Ft. Worth, Texas
"Thanks for a great Website. Important information,
and updated regularly. Its appreciated."
Peter R. Haswell
Omaha, Nebraska
"Just wanted to say thank you for all your hard work and great reporting.
Please continue to bring us the news that needs to be told with bravery and intelligence."
Ed B.
Boston, Massachusetts
"Your research work is wonderful, illuminating, a service to mankind, opening
many minds. Keep up your marvelous work!!!!!!!!"
Don Smalter
Juno Beach, Florida
"I read every night the news on your web site. I wish to express my thankfulness.
You are contributing to create a better world for my daughter.
Thank you for the 'pathos' and the soul you put in searching for the sense of what we live.
Grazie."
Aurelio Bruno, M.D.
Catania, Sicily, Italy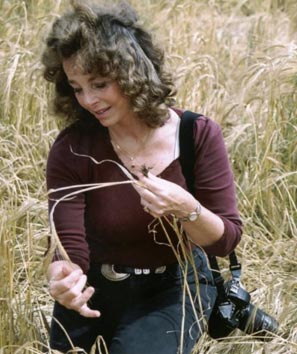 What listeners say about Linda Moulton Howe's radio broadcasts of Earthfiles.com news …
"I just wanted to express how impressed I was with your appearance on last night's Coast to Coast AM. Your replies to callers were with great insight and wisdom. In my opinion, your discussion of the current crop circles and their links to ancient hermetic/cabalistic/Judaic symbols contains the most informed and leading-edge analysis available on the subject. Thanks very much and please keep up the extremely impressive work you are doing!"
Gregory Vaughan
"Heard you on Coast to Coast AM and once again you proved yourself to be the quintessential professional and classy lady. Can't get enough of the crop circle stuff!"
Keith H.
"Want you to know how much we appreciate your work. No one beats your effort or your presentation. Thank you!"
Randy and Carol Hellwig
"My hat is off to you. I have listened to many of your radio broadcasts and I have come to respect your investigating. I love your focus and efficiency. Please keep up the good work – we need this."
Harold Boyer, Jr.
"Last night's radio program you did (on Coast to Coast AM with George Noory), was extraordinary. Would that we all were so informed, articulate, insightful, brave and inspired."
Anna Howard
"Great job last night on Coast to Coast! I had my truck radio turned up. You are one fascinating person!"
Owen Egony
"Your input on the radio seemed to make my spirit jump last night on Coast to Coast. Enjoy your reporting which I feel I can always trust."
Stephen B.
"You are certainly on The Road Less Traveled! But then, that is why we follow your work and reporting and have for many years now. It's a lonely road and one that only people with integrity can travel for very long."
Randy and Carol Hellwig
"I am so grateful for the spirit you bring to your work. It is refreshing in its openness and it seems to be having a positive influence on a field (of earth mysteries) that has been difficult to follow over the years. People who do what you do are truly heroic and anyone that risks the edge to shed light on our collective understanding deserves a special respect. So, in this chaotic world, I just try to take time out occasionally to encourage the beneficial forces I recognize and thank you from the bottom of my heart."
Sonny Anthony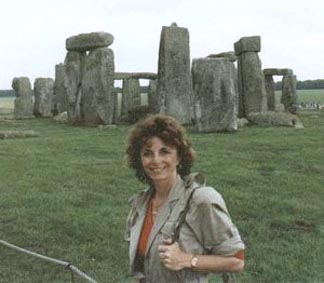 For questions and comments,
please e-mail: earthfiles@earthfiles.com
Or write to:
Linda Moulton Howe
Reporter & Editor
Earthfiles.com
P. O. Box 21843
Albuquerque, NM 87154