PHENOMENON Radio – LIVE with Linda Moulton Howe and John Burroughs.
Earthfiles.com Reporter and Editor Linda Moulton Howe joins retired USAF Tech Sgt. John Burroughs to co-host PHENOMENON Radio LIVE broadcasts on db-KGRA. They explore firsthand testimonies from military, intelligence, technology and eyewitnesses about high strangeness of unknown origin on our planet.
KGRA worldwide web radio Thursday nights.
5 -7 PM Pacific / 8 – 10 PM Eastern.
http://www.kgraradio.com/portfolio-view/phenomenon-radio/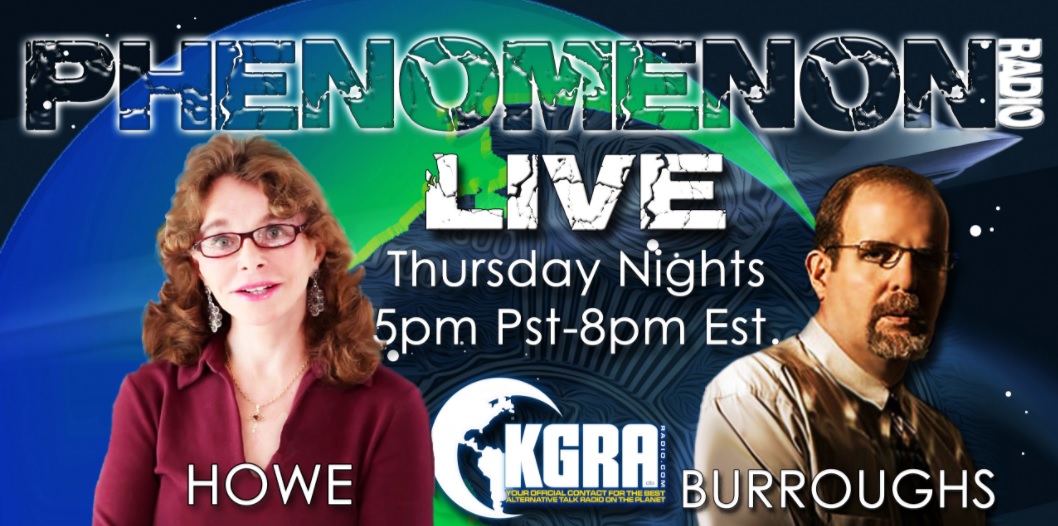 Earthfiles YouTube Channel – LIVE Reports by Linda Moulton Howe.

Wednesday nights Linda Moulton Howe, Reporter and Editor of Earthfiles.com, shares her latest investigations, insights and Real X-Files LIVE on her Earthfiles YouTube Channel from 6:30 to 7 PM Pacific and 9:30 to 10 PM Eastern. Subscribe to the Earthfiles YouTube Channel to receive instant notifications when Linda goes live. Jump on to the live chat and after Linda's updates, she welcomes questions from viewers in real time. All shows are recorded and ready to watch later that night and in the Earthfiles YouTube Channel archive. Stay tuned to social media for notices of the nights Linda will be on #LIVE.
Linda Moulton Howe at AlienCon Baltimore
November 9 – 11, 2018

Whether you are a novice just starting your quest for answers or a long-time seeker of the truth, there is a AlienCon experience just right for you.
AlienCon will take place November 9–11, 2018 at the in Baltimore, Maryland.
Earlybird tickets are on sale now through September 4! http://www.thealiencon.com/baltimore-tickets/
Linda Moulton Howe at Conscious Life Expo
February 22 – 25, 2019

http://consciouslifeexpo.com/2019-expo/index.html
Linda Moulton Howe at Awakening Manchester UK
July of 2019 (dates to be announced)
(details will be posted as they are confirmed)