PHENOMENON Radio – LIVE with Linda Moulton Howe and John Burroughs.
Earthfiles.com Reporter and Editor Linda Moulton Howe joins retired USAF Tech Sgt. John Burroughs to co-host PHENOMENON Radio LIVE broadcasts on db-KGRA. They explore firsthand testimonies from military, intelligence, technology and eyewitnesses about high strangeness of unknown origin on our planet.
KGRA worldwide web radio Thursday nights.
5 -7 PM Pacific / 8 – 10 PM Eastern.
http://www.kgraradio.com/portfolio-view/phenomenon-radio/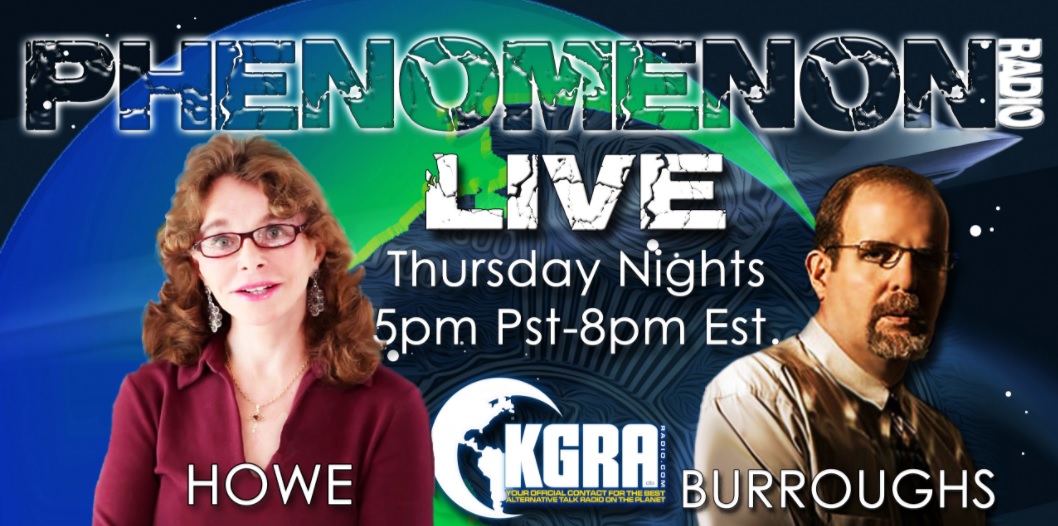 Earthfiles YouTube Channel – LIVE Reports by Linda Moulton Howe.

Wednesday nights Linda Moulton Howe, Reporter and Editor of Earthfiles.com, shares her latest investigations, insights and Real X-Files LIVE on her Earthfiles YouTube Channel from 6:30 to 7 PM Pacific and 9:30 to 10 PM Eastern. Subscribe to the Earthfiles YouTube Channel to receive instant notifications when Linda goes live. Jump on to the live chat and after Linda's updates, she welcomes questions from viewers in real time. All shows are recorded and ready to watch later that night and in the Earthfiles YouTube Channel archive. Stay tuned to social media for notices of the nights Linda will be on #LIVE.
Contact in the Desert  June 1 – 4, 2018
Registration: BUY TICKETS.

Passes from $225 each, $285 on-site plus lots of other options. Click the link.
Or call 760-660-8484 to order tickets by phone. Check out the schedule of events for 2018.
Location: 
RENAISSANCE INDIAN WELLS RESORT & SPA
44400 Indian Wells Lane
Indian Wells, Calif.  92210
Ph: 1 (800) 446-9875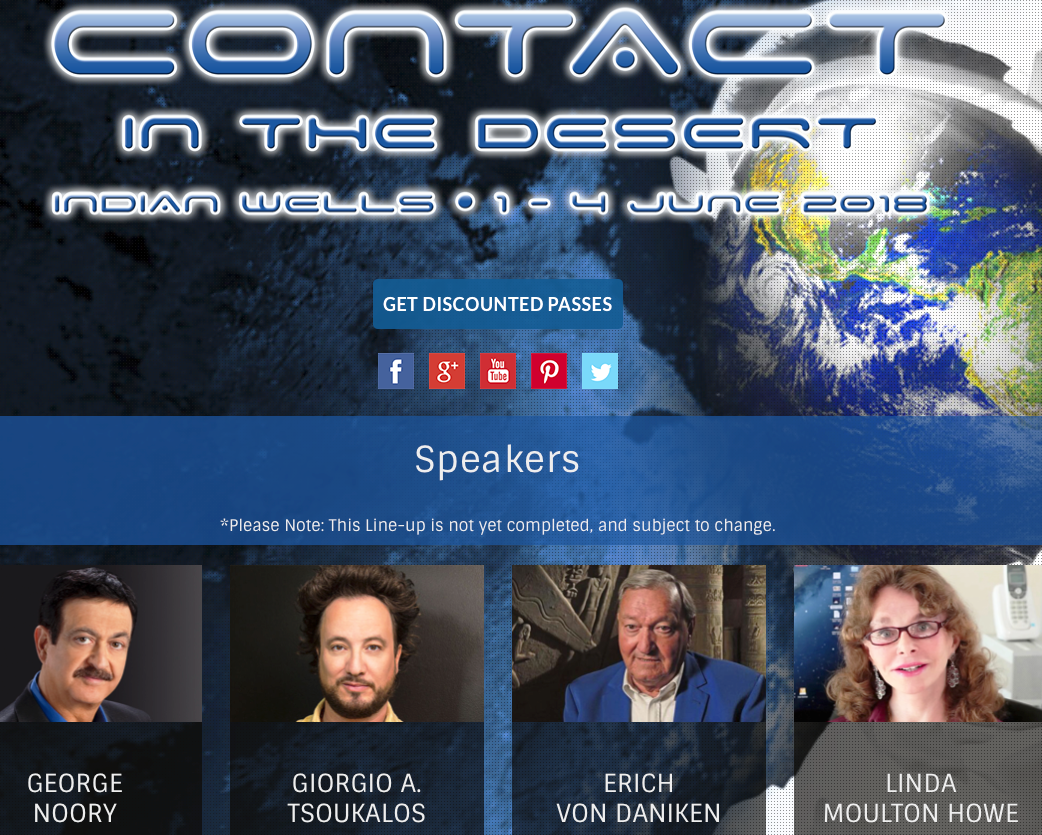 Linda Moulton Howe's schedule includes:
Friday, June 1, 2018:  Lecture:  2:15 PM to 4:00 PM  "Fast Radio Bursts — An Artificial Origin?"
Saturday, June 2:   Workshop:  10:30 AM – 12:20 PM  "Nicolai Tesla — The Non-Hertzian Dimension of This Universe."
Sunday, June 3:   Lecture: 2:00 PM to 3:30 PM  "The Threat of Weaponized Artificial Intelligence."
Monday, June 4:  Intensive Workshop:  9:00 AM – NOON   "Military Whistleblower Revelations About UFOs and An Alien Presence."  
Linda Appearing in "Ancient Aliens" Alien Con:  June 15 – 17, 2018
Registration:  Tickets are on sale now! Click here to get yours. 
Would you like to buy an add-on experience with Linda Moulton Howe?
More information on that here. 
Location: 
Alien Con, "Ancient Aliens"
June 15-17, 2018
Pasadena Convention Center Pasadena, California
300 E Green St.
Pasadena, Calif.  91101
PH:  Phone: (626) 795-9311
For more hotel options, please check out:  Partner Hotels Here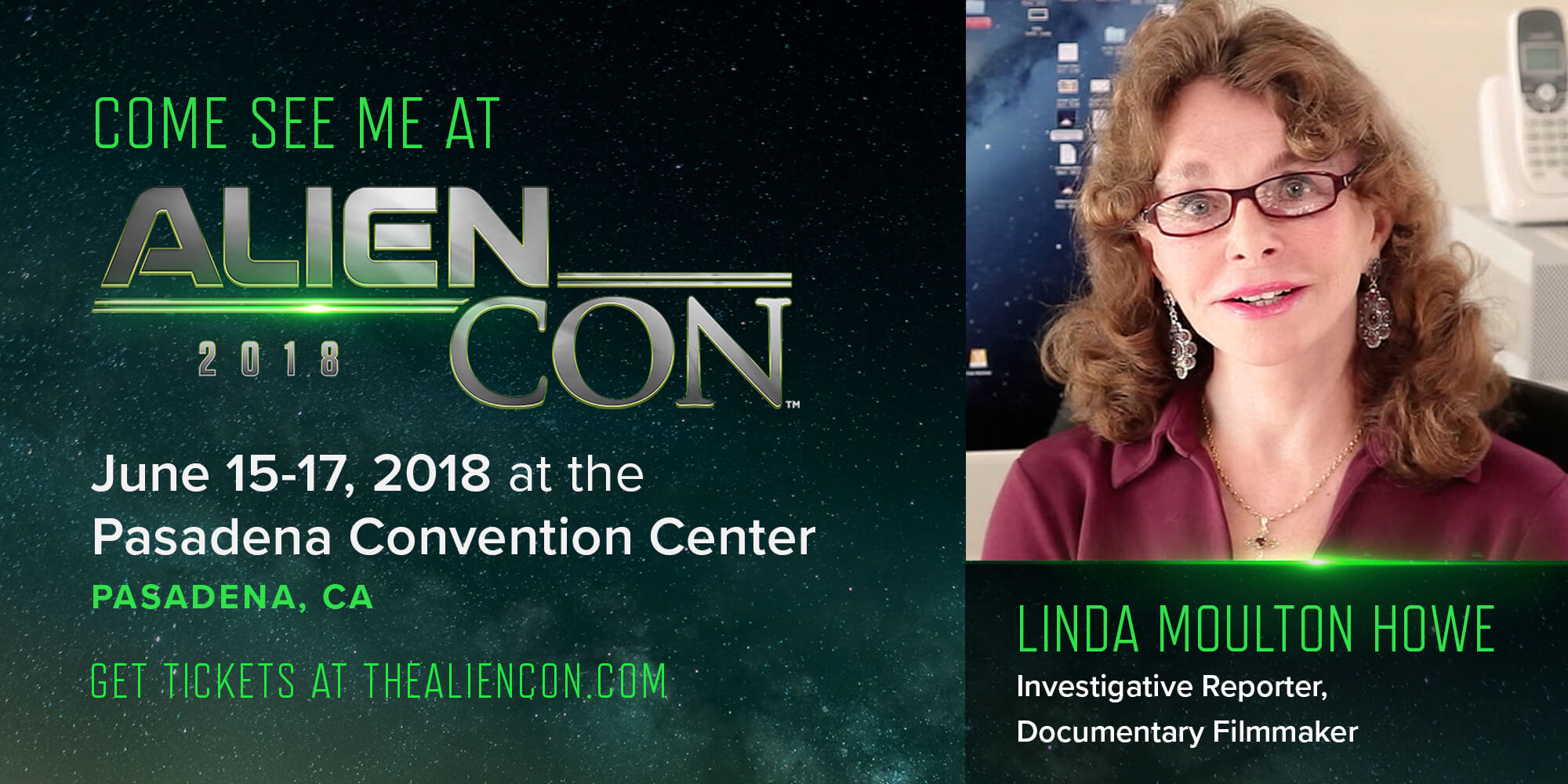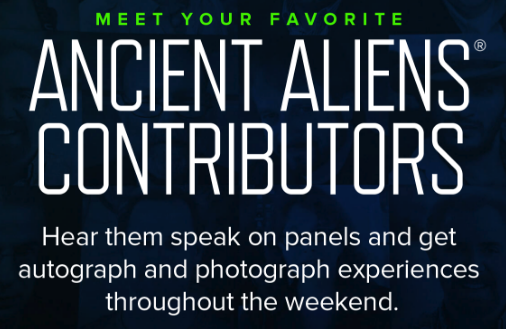 Whether you are a novice just starting your quest for answers or a long-time seeker of the truth, there is an AlienCon experience just right for you.
AlienCon will take place June 15–17, 2018 at the Pasadena Convention Center in Pasadena, California. Linda Moulton Howe of "Ancient Aliens" will speak on panels, sign autographs and take photographs with fans.
Linda Speaking:  June 22 – 24, 2018
Registration:  Toronto Alien Cosmic Expo
Location: 
Toronto Airport Marriott Hotel
901 Dixon Road
Toronto, Ontario M9W 1J5
Canada
PH:  +1 416-674-9400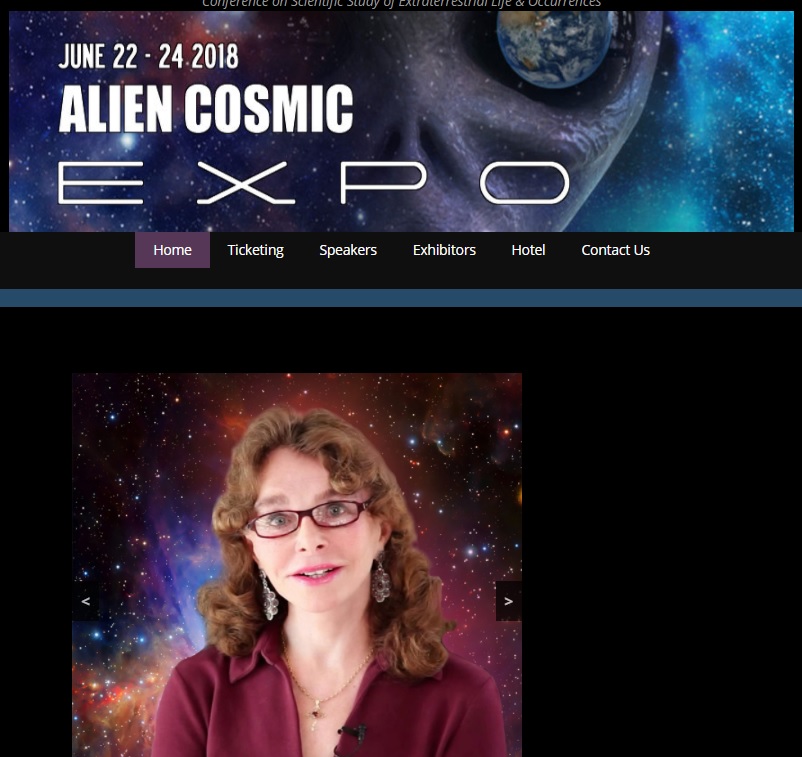 Linda Moulton Howe will be presenting a 90-minute lecture: "Symbols & Binary Code in High Strangeness Phenomena."