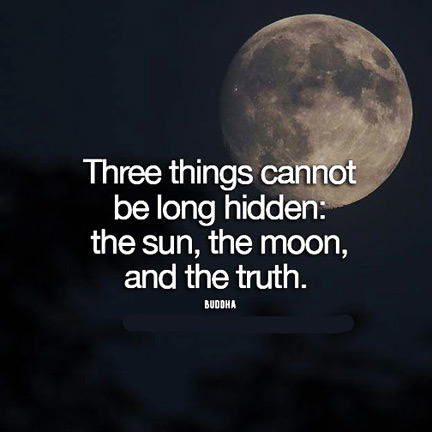 Live Stream at The Black Vault with John Greenewald, Jr.
Date: Thursday, November 14th, 2019 @ 3:00 PM Pacific / 12:00 PM Eastern
Link: https://www.theblackvault.com/live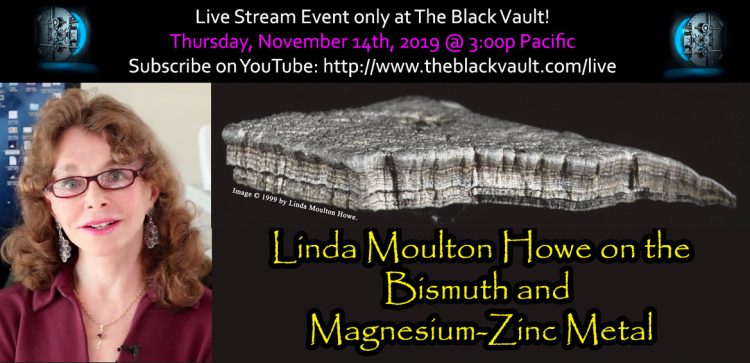 ---
1)  Earthfiles YouTube Channel – LIVE
Dates: Wednesday Nights at 6:30-7:30 Pacific / 9:30 to 10:30 PM Eastern
Link: https://www.youtube.com/earthfiles
News Updates

Audience Q & A

Live Chat
Wednesday nights Emmy and Peabody Award-Winning Investigative Journalist Linda Moulton Howe, Reporter and Editor of Earthfiles.com, shares her latest investigations, insights and Real X-Files in LIVE news updates and Q & A with the audience of her Earthfiles YouTube Channel across the time zones from 6:30 to 7:30 PM Pacific / 9:30 to 10:30 PM Eastern.
Subscribe to the Earthfiles YouTube Channel to receive instant notifications when Linda goes live. Jump on to the live chat and Linda's questions from viewers in real time. All shows are recorded and ready to watch later that night and in the Earthfiles YouTube Channel Archive. Stay tuned to social media for notices about the nights Linda goes #LIVE.
---
2)  Los Angeles Conscious Life Expo (aka CLE)
Date: February 7-10, 2020
Tickets: https://consciouslifeexpo.com
Location:  Hilton LAX Airport Hotel, 5711 W Century Blvd, Los Angeles, CA 90045
A 4-day conference and exposition with 200 exhibitors and over 150 lectures, workshops and special events.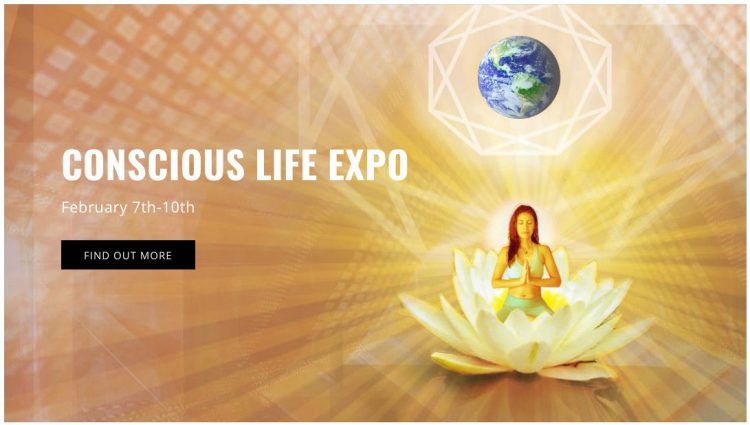 ---
3) Ancient Mysteries Cruise
Date: April 18-26, 2020
Tickets: https://www.ancientaliencruise.com
Ancient Mysteries Cruises are all about getting to meet and interact with several leading authors and researchers about the Ancient Alien Astronaut theories and Ancient Mysteries that have been discussed for thousands of years. Nick Pope, Linda Moulton Howe, Richard Dolan and Mike Bara have all been on numerous episodes of HISTORY® series ANCIENT ALIENS®. Each will be giving presentations on their latest finds, research and insights. We'll have several panel discussion and plenty of time for Q&A.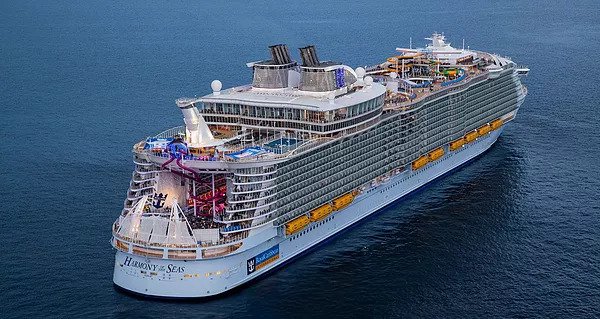 ---
4) Contact in the Desert
Date: May 28-31, 2020
Tickets: https://contactinthedesert.com
Location: Renaissance Resert & Spa
Address: 44400 Indian Wells Ln, Indian Wells, CA 92210
An EPIC weekend of ADVENTURE into Science of UFOs & Extraterrestrial Life, Ancient Aliens, Human Origins, Crop Circles, Government Disclosure, UFO Sightings, Forbidden Archaeology, Contact Experiences and the "need to know". Featuring 20 NEW speakers PLUS all your favorites…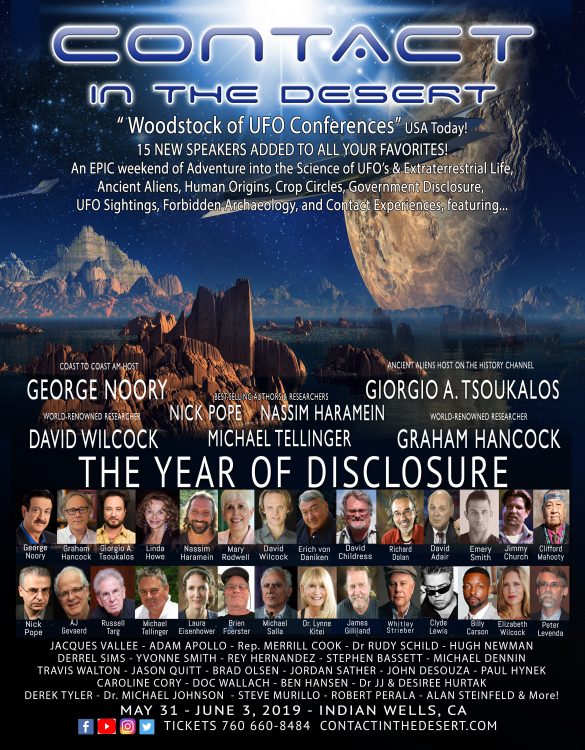 ---
4) Devil's Tower S. D. Meeting with Lakota Native Americans
Date: July 23-27, 2020
Locations: TBA