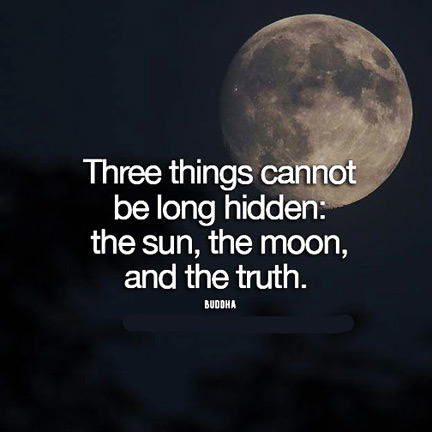 ---
1)  Earthfiles YouTube Channel – LIVE
Dates: Wednesday Nights at 6:30-7:30 Pacific / 9:30 to 10:30 PM Eastern
Link: https://www.youtube.com/earthfiles
News Updates

Audience Q & A

Live Chat
Wednesday nights Emmy and Peabody Award-Winning Investigative Journalist Linda Moulton Howe, Reporter and Editor of Earthfiles.com, shares her latest investigations, insights and Real X-Files in LIVE news updates and Q & A with the audience of her Earthfiles YouTube Channel across the time zones from 6:30 to 7:30 PM Pacific / 9:30 to 10:30 PM Eastern and around the world!
Subscribe to the Earthfiles YouTube Channel to receive instant notifications when Linda goes live. Jump on to the live chat and Linda's questions from viewers in real time. All shows are recorded and ready to watch later that night and in the Earthfiles YouTube Channel Archive. Stay tuned to social media for notices about the nights Linda goes #LIVE.
---
2)  That UFO Podcast
Dates: April 16th, 2021
Link: https://audioboom.com/channels/5024014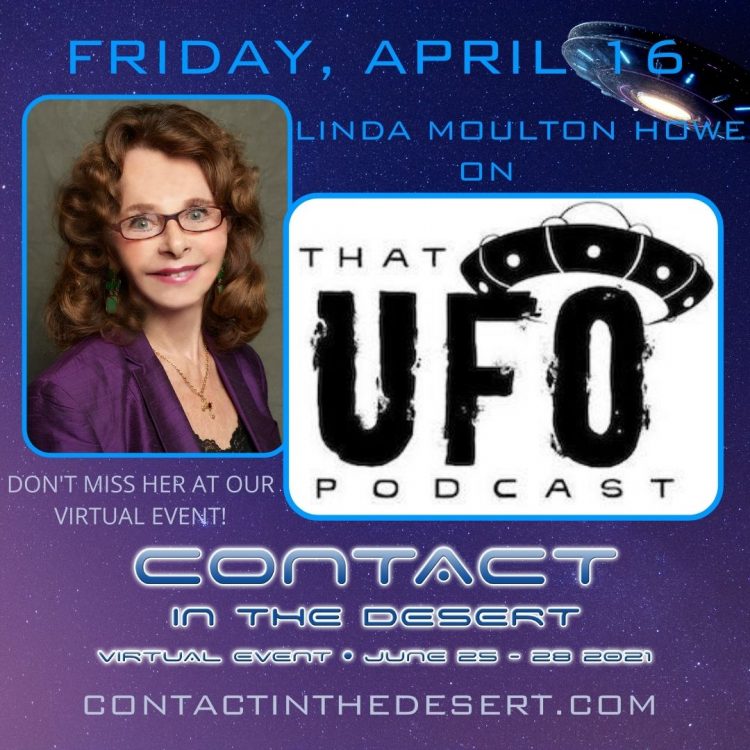 ---
3)  Contact In The Desert 2021 
Dates: June 25th – 28th, 2021
Link: https://contactinthedesert.com
Click image for larger poster.
Join Earthfiles Reporter and Editor Linda Moulton Howe for 3 separate sessions:
Date TBD
LECTURE: BRAINS TO GALAXIES: THE KEY IS FREQUENCIES
Linda Moulton Howe explores how organic microtubules discovered in the human brain are likely vibrating with the same cosmic fabric that entangles stars and galaxies in the thought that dwells in the light.

Date TBD
WORKSHOP: WHO? WHAT? ARE GREY EBENS?
Linda Moulton Howe reports that a grey-skinned humanoid retrieved at a 1949 UFO crash site in New Mexico was described in a military training manual as an "Extraterrestrial Biological Entity, EBEN." A USAF Captain asked to telepathically communicate with the EBEN being said it had "the mind of a thousand men" and communicated telepathically that "reincarnation, the recycling of souls, is the machinery of this universe."

Date TBD
INTENSIVE: NON-HUMAN ENTITIES THAT INTERACT WITH EARTH – FRIENDLY? NEUTRAL? HOSTILE?
Linda Moulton Howe reports firsthand accounts by military, controlled remote viewers and others who have information about other intelligences of unknown origin and intent.
---
Due to COVID-19, all in-person conferences and appearances for 2020 have been canceled. Hopefully 2021 will be a better year for either travel or conferences and productions by digital electronics.
Prayers for protection from COVID to all of you,
Linda Moulton Howe
Reporter and Editor
Earthfiles.com