3 Hours Earthfiles news updates with Linda Moulton Howe begin 11 PM Pacific / 2 AM Eastern:
— U.K. Veterinarians Counter Police, Say Croydon Cats Not Killed by Foxes and Cars. Report upcoming.

"In one mutilated cat case, there was a beheading. It was surgical. The wounds were symmetrical and looked as if they had been done with a scalpel." – Dane Walker, Clinical Director, Streatham Hill Veterinarians, South London, England
— Update On Sunspot Solar Observatory — From Silent FBI and Odd Child Porn Charges to Angry Sheriff. Report upcoming.
"I think it's chicken sh- the way the FBI handled it." – Otero County Sheriff Benny House, Alamogordo, NM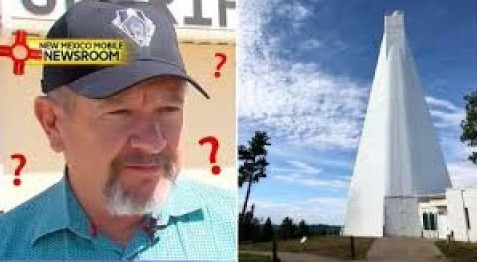 — Jacksonville, Florida, Retired Police Officer Amazed by UFO. Report upcoming.
— New Brain Chip Enables Telepathic Control of Aerial Drones. Report upcoming.