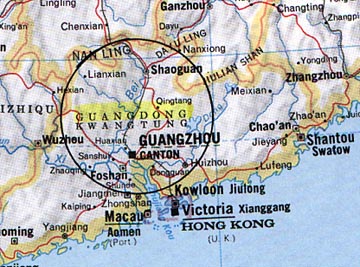 SARS – Health officials in the southern province of Guangdong, China, are reporting a SARS patient, a 32-year-old TV producer who has a coronavirus similar to viruses found in civet cats that are eaten by the Chinese. In addition, two other suspected SARS cases are being investigated, bringing China's current SARS total to three. Consequently, the Guangdong Health Bureau announced that 10,000 civet cats in the Guangdong markets would be killed to reduce the chance that SARS will spread again in the human population as it did in the 2002-2003 epidemic that killed about 800 people worldwide.
On January 12, 2004, after a week of slaughtering civet cats and other mammals that might carry the SARS coronavirus, Guangdong officials turned their slaughter efforts on rats.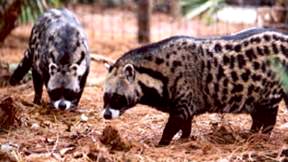 Further, one new SARS case per region has also been reported in the Philippines, Taiwan and Singapore, but the World Health Organization thinks isolation of patients will keep the deadly coronavirus from spreading.
Bird Flu, which can also infect humans, has been sweeping through South Korea, Japan, Vietnam and Taiwan. About 6,000 chickens were found dead on a farm in the western prefectur of Yamaguchi in South Korea and hundreds of thousands of chickens there have been destroyed. This is the first eruption of the highly contagious virus since bird flu hit Hong Kong's chicken farms in 1997-1998 and killed six people.
As of January 13, 2004
Nine children and one adult have died in Hanoi, Vietnam, from avian influenza that has spread probably from chickens. The virus has been identified as Influenza A (H5N1). World Health Organization spokesperson Dick Thompson said, "We're always concerned when we see this kind of influenza appear."

© 1998 - 2023 by Linda Moulton Howe.
All Rights Reserved.