KGRA worldwide web radio Thursday nights –
5 -7 PM Pacific / 8 – 10 PM Eastern.
http://www.kgraradio.com/portfolio view/phenomenon-radio/
Tune In January 17, 2019 PHENOMENON Radio  with co-hosts Linda Moulton Howe, Reporter and Editor of Earthfiles.com, and retired USAF Tech Sgt. John Burroughs. Our guest will be Nick Redfern, author of a January 2019 published book entitled:  AREA 51: The Revealing Truth of UFOs, Secret Aircraft, Cover-Ups & Conspiracies.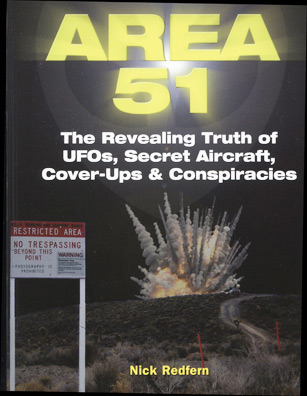 His 400-page book include chapters ranging from "Something's On the Moon" to "Secrets, Souls and Area 51" to "Area 51's Underground Realms" to "Supernatural Dangers." We will dig into all of it!