"Suddenly, there was what appeared to be several huge - and I mean really huge - fluorescent white beams of light that were all of the same length and spaced evenly apart, coming down at (an angle) ... out of the black sky."
- M. S., Microwave Technician
Updated with Earthfiles viewerbluemobluemoon comments:
February 14, 2006
"I'm writing to inform you that I, too, have seen these lights in the sky here in Blythe, CA northeast of Brawley, CA. I've seen lights like these before, but not that often. There is a bombing range between Blythe and Brawley and you can see lights over that area from time to time. I use to make a big deal out of them, but most people I talk to about them don't seem to care. But, I'm happy to see them reported on your website."
February 15, 2006
"I read your post at Earthfiles about the beams seen in the skies over CA. As well, I heard you on a past recording of Dreamland. The man interviewed said the beams were descending towards the Chocolate Mountain area, and he pinpointed an area at the gunnery range. ...Beams shot up can sometimes appear to be shooting down and that's what may have been seen. It might be a test of a secret gov. weapon known as a Rail-Gun. If the bars of light were truly descending, it might mean the Rail-Gun is now in space, or on a high altitude jet like the Aurora, fitted with a test version of a Rail-Gun."
February 15, 2006
"I am wondering if what the individual saw in this instance was fire from an AC-130 Spectre gunship, possibly in a training exercise or conducting some sort of live fire exercise in the desert. Twentynine Palms Marine Corps Air Ground Combat Center is to the north of Brawley. AC-130s usually operate at night. "If it was not a joint USAF-USMC air-ground exercise, then I have no idea what an AC-130 would be doing firing at the ground near Brawley. The use of this aircraft for a Drug Interdiction mission would seem rather extraordinary. I also thought about test firing of the Airborne Laser System, yet normally when it is fired, there is a solid shaft of light and not a series of energy "bolts" or "bars" as with the description from Brawley. This is a very interesting mystery."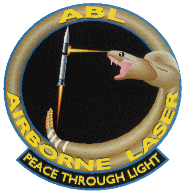 February 13, 2006 - On February 8, 2006, I received the following e-mail from a microwave technician driving around 11 p.m. Pacific time on February 7, when he saw huge, disconnected bars of light suddenly appear moving downward at an angle in the dark sky lasting for about half a minute. He contacted Earthfiles to ask what the mysterious, aerial bars of light might be. If any Earthfiles viewers have any more information, or have seen any comparable bars of light, please contact: [email protected] 
Click here to subscribe and get instant access to read this report.
Click here to check your existing subscription status.
Existing members, login below:

© 1998 - 2023 by Linda Moulton Howe.
All Rights Reserved.