June 13, 2006   Albuquerque, New Mexico -  Since the early 1980s and the television broadcast of my documentary about the global animal mutilations linked to extraterrestrial biological entities (A Strange Harvest), many people have contacted me to complain about scoop marks and scars left on their bodies after allegedly being taken by non-humans for incomprehensible reasons. I have been shown several photographs over the years of triangle-shaped scars that remain pinkish-red and sometimes slightly raised on the skin. One such photograph was shown to me in the early 1990s by a man who had been working in Brazil and was conscious of missing time. The quarter-inch long, perfect pink triangle, was on his right wrist above his thumb. He had vivid dreams of being taken by grey-colored beings with large black eyes into a round room. But he did not know why.
Other people in the human abduction syndrome have remembered seeing symbols of triangles on non-human uniforms. Here are some examples from my book, Glimpses of Other Realities, Vol. I: Facts & Eyewitnesses (See: Earthfiles Shop.).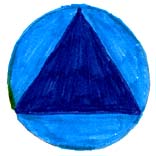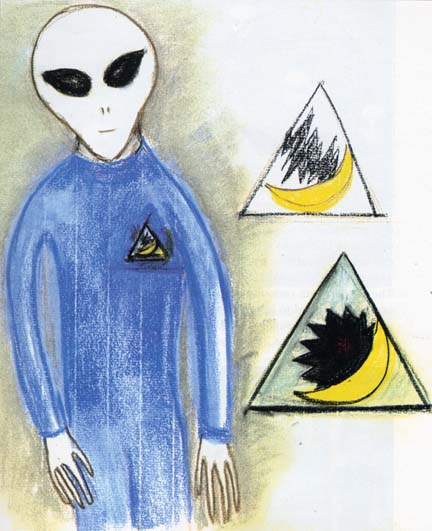 Click here to subscribe and get instant access to read this report.
Click here to check your existing subscription status.
Existing members, login below:

© 1998 - 2023 by Linda Moulton Howe.
All Rights Reserved.