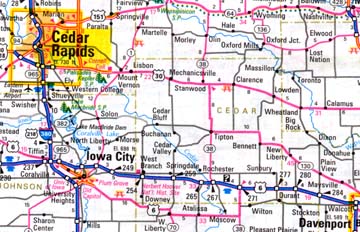 June 26, 2006  Cedar Rapids, Iowa –  These photographs were taken by various Cedar Rapids, Iowa, residents on June 20, 2006, who were fascinated by the weird clouds that emerged around 9:30 a.m. Central time.  KCRG-TV reported the strange clouds were visible from Waterloo to southern areas of Iowa. Even more strange, there were no tornadoes or rain from the weird clouds.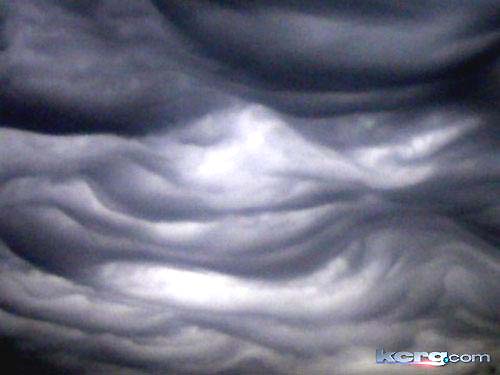 "I thought I was going to see alien spaceships come down through the clouds," Casey Dunagan told KCRG-TV (ABC). Others said it looked like a scene from the movie Independence Day. "I was sound asleep and my sister ran in and woke me up and said you have to come out and see these clouds!" Julie Hornickel said.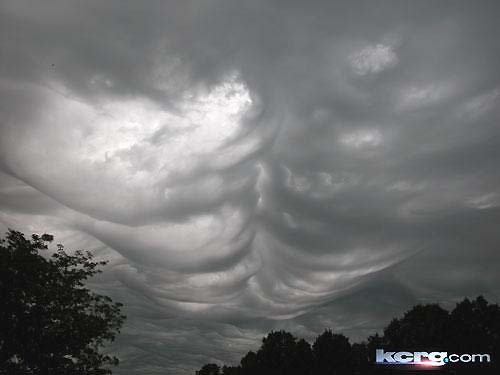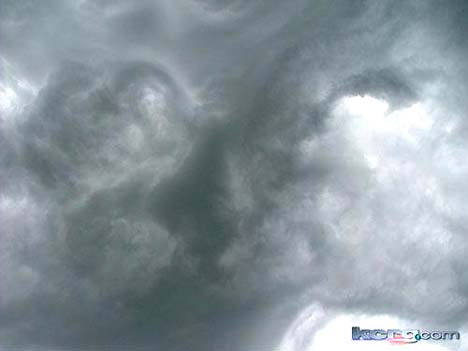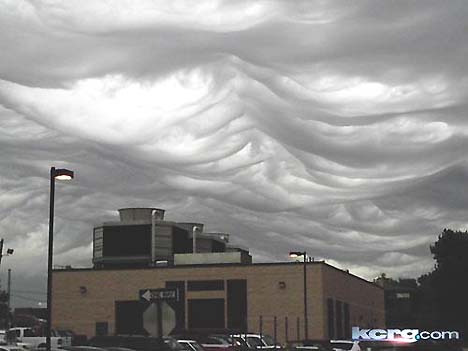 What did the Iowa weather people say about the clouds? KCRG-TV'9s meteorologist Joe Winters said, "We'll just call them wave clouds. That's not actually a type of cloud. It's just the way they looked. The atmosphere always has waves in it, like the ocean. We just don't see waves often enough, and today we had the opportunity to do that. And it probably won't happen again for a long time."
---
Website:
KCRG-TV:  http://www.kcrg.com/news/local/3200226.html

© 1998 - 2023 by Linda Moulton Howe.
All Rights Reserved.