© 1957 by Leonard H. Stringfield  (out of print)
Reprinted with permission in Earthfiles.com
© 2006 by Linda Moulton Howe
"As for their (UFOs) being a U. S., or any worldly development, I can categorically deny this."
- USAF Capt. Edward J. Ruppelt, Former Head of USAF Project Blue Book
Return to Part 1
February 7, 2007  Albuquerque, New Mexico -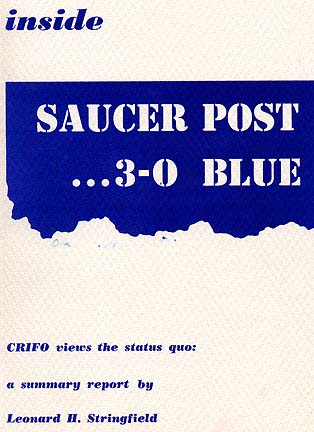 BALANCING THE EVIDENCE
Lumping all the heterogeneous loose ends o the so-called evidence together, one logically asks, Where does it all fit? Look magazine, in an Air Force-approved article entitled "Hunt For the Flying Saucer," printed in June 1952, said: "Air Force officials feel the final solution to the flying saucer mystery will be found under one or more of the following headings: 1) misinterpretations of known objects 2) ... phenomena of nature or optics 3) ... man-made developments and 4) ... interplanetary spaceships or missiles.
Click here to subscribe and get instant access to read this report.
Click here to check your existing subscription status.
Existing members, login below:

© 1998 - 2023 by Linda Moulton Howe.
All Rights Reserved.