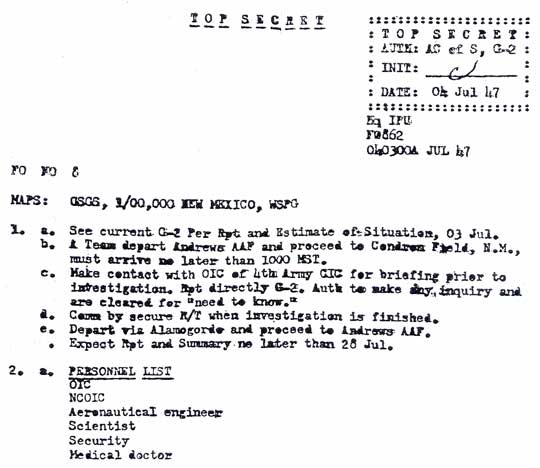 Return to Part 1
November 2, 2011  Albuquerque, New Mexico - One of the longest documents leaked about "Examination of Unidentified Disc-like Aircraft" in New Mexico was a self-described "Preliminary Report" dated September 19, 1947, MAJIC EYES ONLY, from the Central Intelligence Group in Washington, D. C., headed by U. S. Navy Rear Admiral Roscoe H. Hillenkoetter. Here the MAJIC acronym is defined in the addressee's title: MILITARY ASSESSMENT OF THE JOINT INTELLIGENCE COMMITTEE, MAJIC.

© 1998 - 2018 by Linda Moulton Howe.
All Rights Reserved.