"I opened the door, took a step out on the porch and heard something crashing through the woods. ...this sounded bipedal. It sounded fast."
-Vincent Cantwell, Farmer, Dundee and Yamhill, Oregon
"I'm sure they (Bigfoot) exist."
- Jane Goodall, Chimpanzee Expert,
NPR Science Friday, September 27, 2002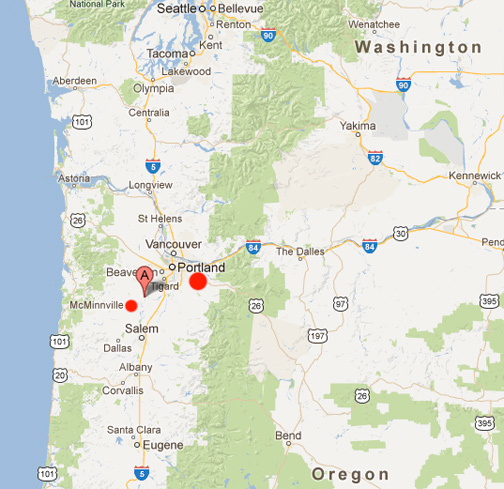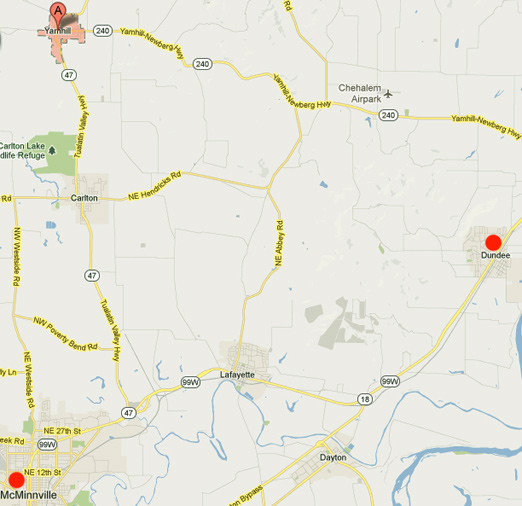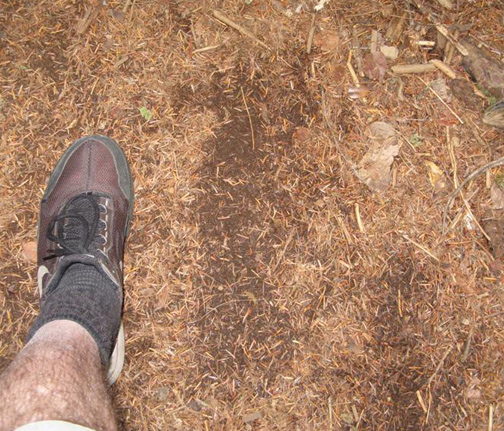 Return to Part 1.
January 4, 2013  Dundee and Yamhill, Oregon - For at least 150 years, Oregon's Willamette National Forest, the Yamhill County and Willamette Valley surrounding Dundee, Mount Hood National Forest and straight west to the tidelands on the Pacific Ocean have all been places where people have reported seeing and hearing large, dark-haired Sasquatch or Bigfoot creatures, the elusive humanoids of North America.

© 1998 - 2018 by Linda Moulton Howe.
All Rights Reserved.