"A menace greater than the nuclear arms race exists. It does not originate here on earth, but comes from space itself. "
- Edward Teller, Ph.D., in memo to Pres. Ronald Reagan
October 23, 2015 Albuquerque, New Mexico - I want to share an alleged government document leaked to Bob and Ryan Wood in their Majestic-12 documents project at majesticdocuments.com. The document is entitled "Edward Teller's Pitch to President Reagan for SDI" (Strategic Defense Initiative). The date was July 2, a year or two after Ronald Reagan became president in January 1981.
Star Wars Physicist Edward Teller
And Remotely Piloted Vehicles (RPVs)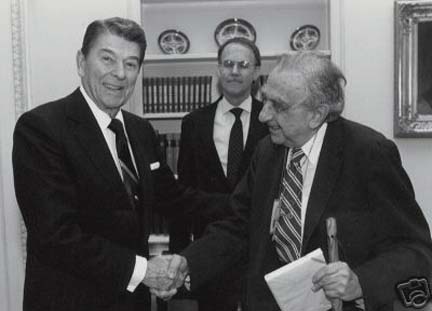 © 1998 - 2018 by Linda Moulton Howe.
All Rights Reserved.