R. LEO SPRINKLE, Ph.D.
August 31, 1930 – November 15, 2021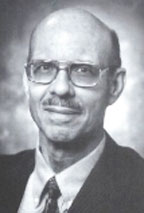 Associate Prof. of Psychology,
University of Wyoming, 1964 – 1989
Leo Sprinkle, Ph.D. was one of the kindest people I've ever met. He helped students and so many others at the University of Wyoming where he was Director of Counseling and Testing. From the 1970s onward, Dr. Sprinkle realized that many people were struggling in silence about high strangeness in their lives that eventually would be acknowledged as the UFO abduction syndrome. His wisdom and skill in the use of hypnosis was invaluable in the nine months of documentary film production I did for the CBS station in Denver, Colorado, 1979-1980, that became A Strange Harvest first broadcast on May 25, 1980. Thank you, dear Leo, in whatever dimension your good soul is now. — From Linda, November 19, 2021
Obituary by Montgomery-Stryker Funeral Home, Laramie, Wyoming:  R. Leo Sprinkle passed away peacefully "In Love & Light" on November 15th, 2021, in Laramie, Wyoming.  Born on August 31, 1930, in Rocky Ford, CO, he attended CU in Boulder and earned a B.A. in Psychology, Education, Sociology and History in 1952. He married Marilyn J. Nelson in Boulder, CO, on June 7, 1952. He served in the U.S. Army in Germany from 1952 to 1954, where he was Honor Student No 1, Class No. A-5324, 7th Army NCO Academy. He served as corporal in the 194th F.A.B. in Wertheim.
Leo earned a M.P.S. in Counseling from CU in 1956, and a PhD in Counseling and Guidance from the University of Missouri in 1961. The University of North Dakota hired him as Assistant Professor of Psychology and Director of the Counseling Center from 1961 to 1964. He became a licensed psychologist in 1966. The University of Wyoming's Counseling and Testing Center employed him as Counseling Psychologist and Associate Professor of Psychology from 1964-1989, where he eventually became Director there as well. He and Marilyn made Laramie their home and raised four children. Red Feather Lakes, CO, was always a special place for the family.
After retiring from UW, Leo continued working in private practice. He taught self-hypnosis techniques in classes and through his self-help videotape, Trance Forming Yourself. He studied reincarnation and past life regression, and published a book, Soul Samples, in 1999. A UFO researcher of international fame, he published over fifty articles, wrote forewords for other researchers' books, and was interviewed on national TV programs including ABC's That's Incredible and NBC's Tomorrow Show. He was instrumental in the success of the UFO Conferences held in Laramie for over twenty years.
People suffering everything from test anxiety to suicidal behavior sought his counsel, and his most ardent supporters were those who knew him personally. A mix of intellectualism, spirituality and humor defined his style, and it was authenticated by his personal integrity and limitless energy. He was an excellent yodeler and a prolific writer of clever limericks. In his eighties he dominated Wyoming Senior Olympics in swimming, track, and basketball. He was a beloved son, brother, husband, father, uncle, grandfather, mentor, and guru.
He was preceded in death by his parents, two brothers, and two grandsons. He is survived by his sister, Faye of Harper, KS; his wife, Marilyn of Laramie, WY; sons Nelson (& Jill) of Loveland, CO; Eric of Aurora, CO; Matt (& Rosalie) of Laramie, WY; daughter Kristen of Laramie, WY; and six grandchildren.
Details will be announced later for a public memorial service to be held in Laramie, WY, in the summer of 2022.

© 1998 - 2023 by Linda Moulton Howe.
All Rights Reserved.