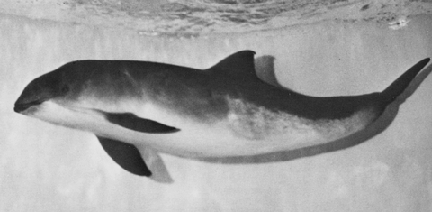 May 5, 1999 Solomons Island, Maryland - Between March and April 1999, more than 160 porpoises washed up dead or dying along the East Coast of the United States. The number of deaths tripled over 1998. Marine scientists are baffled about why the porpoises are dying in such numbers and plan to have
a meeting in early June 1999 to compare research findings. I talked with Dr. Stephen J. Jordan, Director of the Sarbanes Cooperative Oxford Research Laboratory in Solomons Island, Maryland. His lab cooperates with the federal National Ocean Service and Dr. Jordan summarized what researchers know so far about the porpoise deaths.

© 1998 - 2018 by Linda Moulton Howe.
All Rights Reserved.