© 1999 by Linda Moulton Howe
June 11, 1999  Minneapolis, Minnesota ­ Over the past year, a star in the Caraina Constellation of the Southern Hemisphere has doubled in brightness. How a star that is 7,500 light years away from earth could brighten so dramatically baffles astronomers. In fact, of all the stars that can be seen with the naked eye from earth - none are as mysterious and confusing as Eta Carinae. If you live in southern Texas, southern Florida or Hawaii, you can barely see the star peeking up a little above the horizon straight south in June. It has a reddish-orange color and was completely invisible to the naked eye only a few years ago.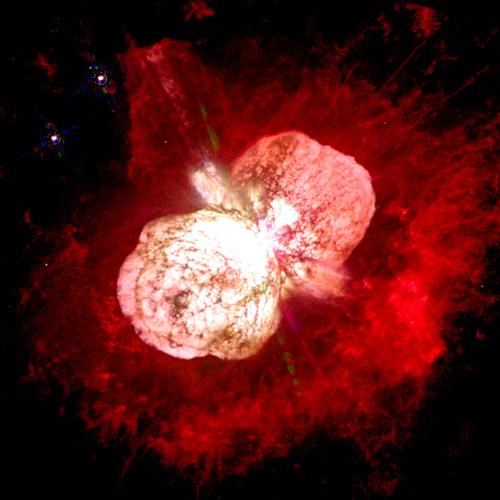 Click here to subscribe and get instant access to read this report.
Click here to check your existing subscription status.
Existing members, login below:

© 1998 - 2023 by Linda Moulton Howe.
All Rights Reserved.