© 1999 by Linda Moulton Howe
June 27, 1999  Southern England - Photographer Peter Sorensen has flown over several extraordinary new and mysterious crop formations in Southern England the past few days and some of his aerials are attached here.
1) Here is the Nine Pointed Star in the vicinity of Liddington.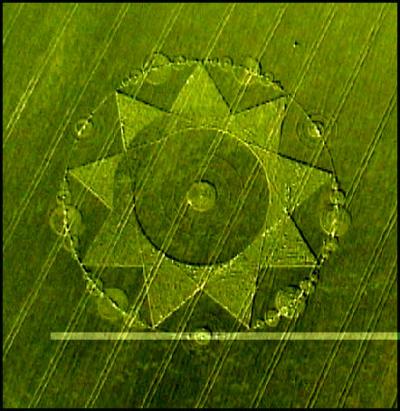 © 1998 - 2018 by Linda Moulton Howe.
All Rights Reserved.