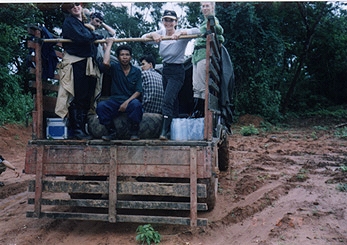 Return to Part 1
July 12, 2001  Xepon, Laos – On June 29, the Bang Productions Ltd. crew, Phoudai Travel representatives, Mr. Soukhasavanh Sanaphay of the Vientiane Ministry of Foreign Affairs Press Department and I got into an old Soviet military truck in Xepon, Laos to follow the trail of "Wild Men" sightings.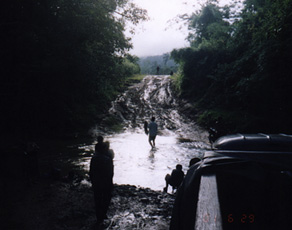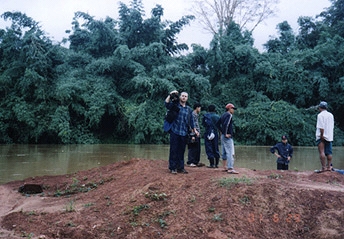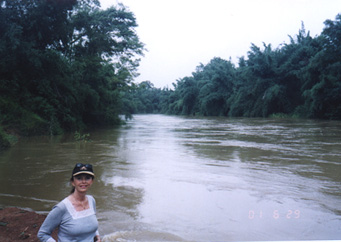 Could we cross rivers in the rainy season? Would we find hard evidence of an unknown creature that haunts the remote jungles in the region of Vilabouli (Vilaburi) not far from the Ho Chi Minh trail and Vietnam border?
Archive Note:   Bang Productions Ltd series, Modern Mysteries of Asia, on The Discovery Channel.
The series was broadcast late 2001 in Asia, Australia, China and New Zealand. The September 11, 2001, horror in the U. S. interrupted all broadcast schedules. As of July 2002, the series had not yet aired in North America.
Return to Part 1

© 1998 - 2023 by Linda Moulton Howe.
All Rights Reserved.