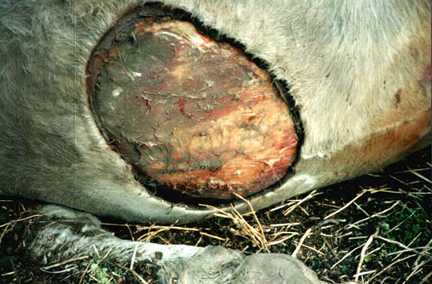 September 7, 2001 St. Paul, Alberta, Canada - Rancher Fern Belzil of St. Paul has been investigating unusual cattle mutilations in Alberta for the past several years. On October 16, 2000, the Royal Canadian Mounted Police called him about the eerie death of a 2200-pound bull found at the Saddle Lake Indian Reserve on October 12 about fifteen miles southwest of St. Paul in a rural area called St. Brides. The bull was a seven year old Semmental, a robust blood line from Europe, owned by rancher Marshall Kiziak.

© 1998 - 2018 by Linda Moulton Howe.
All Rights Reserved.