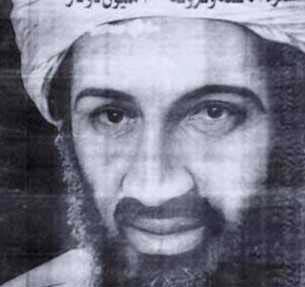 September 15, 2001  Philadelphia, Pennsylvania – The horror in New York, Washington and western Pennsylvania this week has not only changed the psyche of our nation – it changed air travelers into potential enemies and airports into much less friendly territory. I know that from personal experience yesterday morning at the Philadelphia Airport. I was scheduled to fly to Dallas on a 9:17 a.m. flight in order to attend a conference. But when my alarm went off at 5:30 a.m., lightning and thunderbolts were dropping around the house like bombs and the hard rain turned the Pennsylvania Turnpike and I-476 to the airport into a slow moving traffic jam. A trip that would normally take about 55 minutes, took 2 hours and 20 minutes.
As I pulled up in front of the American terminal, a policeman immediately started waving his arms toward me and shouting, "Move that car! No cars are allowed here!" I told him I knew I had to check in at the counter, but wanted to know where to park given the new security restrictions. He motioned toward the normal parking area several blocks away. Two American skycaps who had showed up without any work to do asked where I was headed. I told them and they said the flight had been delayed so I had time to park and get my suitcase to the airline counter. They also warned me that if I had any manicure scissors, pen knife or anything with a sharp edge, I had better put that in my suitcase. Otherwise, it would be confiscated at baggage security. So, I unlocked my suitcase on the sidewalk, took my manicure bag out of my carry-on and locked it back inside my hard suitcase.
Then I drove off for the only parking lot I knew about. But it was blocked off with a wall. There were no other instructions. I yelled to a passing car, "Where are we supposed to park?" He pointed upward and as my eyes followed, I saw new parking garage signs. The airport is undergoing expansion and everything is changing. I found myself in a loop right back in front of the American Airlines terminal. The policeman was outraged to see me. He yelled, "I told you you can't come here, not anywhere near here. Now move!" I yelled back through my open window, "I'm not an enemy. I need guidance. Where do I park?" As he moved towards my car as if to physically push it, he yelled back, "You park at Arriving Flights." Park at arrivals? That's a first. And why didn't he tell me that first time around?
Again, I made the loop and finally found new parking still under construction, got my suitcase and started dragging it on a run toward ticketing, remembering the American attendant's words, "The plane is delayed." But when I got to the ticket counter, the agent said the plane had already left and the only options were standbys on sold out planes. So, I didn't get to Texas. Instead, I left the Philadelphia Airport wondering if that first morning of getting airliners back into American skies again was only a taste of unfriendly police security to come? And a foreshadowing of protests that could inevitably arise as American expectations of freedom and flexibility are curtailed?
I also wondered how 19 Islamic fundamentalists, some with connections to the head of the Al Qaeda worldwide terrorist group lead by Osama bin Laden, could be in the United States – some even learning how to fly airplanes in Florida – and not be under close scrutiny of the Federal Bureau of Investigation and Central Intelligence Agency?
In fact, one headline in today's Philadelphia Inquirer says, "CIA reportedly warned FBI about one suspect." The article from the Knight Ridder News Service in Miami says the CIA, before the airliner attacks on the Pentagon and World Trade Center, told the FBI that Khalid al-Midhar was in the United States and was someone "troubling enough to be on a watch list." Al-Midhar was one of the hijackers on American Airlines Flight 77 which hit the Pentagon. According to unnamed sources, the FBI did check out the information and concluded that Al-Midhar had come into the U. S., but had left again. It's clear now that Al-Midhar did not leave until his suicide bombing mission into the Pentagon.
The State Department and the Immigration and Naturalization Service which are responsible for issuing and verifying visas on the passports of foreign nationals declined to comment about the CIA warning to the FBI. Further, officials familiar with intelligence matters say the CIA issued a secret report to senior policy makers that Osama bin Laden was shifting his terrorist strategy from attacking U. S. interests abroad to the U. S. mainland. Supposedly some of those CIA warnings were as recent as July. Now, Bin Laden is considered to be at least one of the masterminds behind the insidiously evil and unimaginable use of American civilian airliners filled with people to attack American buildings filled with civilians and military workers.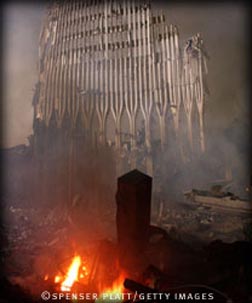 Since Tuesday's attacks, Senate and House intelligence committees have been drilling the FBI and other federal agencies about suspects and how officials might have overlooked warnings, clues and other evidence that could have prevented the hijackings and plane crashes. One overall problem is competition instead of cooperation in the U. S. intelligence system. This problem was summarized by an unnamed former Justice Department official: "Not all of the law enforcement information systems are linked up and they don't all talk to each other. You have to proactively call each agency and make sure they have these names on these lists. It doesn't necessarily take the click of a button."
Former State Department Counter-Terrorism Official Comments
One former State Department official, Larry Johnson, who was Deputy Director for Anti-Terrorism Assistance Training, Aviation Security and Special Operations in the U. S. State Department Office from 1989 to 1993, was interviewed for a Frontline program that was broadcast on September 12. His insights into Osama bin Laden and his connection to the Taliban leaders now in control of Afghanistan include this revelation: "When you step back and look over the last 20 years at all the significant terrorist attacks against the United States in which Americans were killed or injured, roughly 72% (of those people harmed) are linked to two individuals: Iranian Hezbollah security chief, Imad Mughniyah, and Osama bin Laden. …The only one who's really been consistent with his actions to kill Americans has been bin Laden, and those affiliated with him, over the last eight or nine years. And when you realize you're dealing with individuals who are willing to die and are willing to kill thousands of others without any regard for the consequences, we have entered a new realm – they've ratcheted up their activity to a level that they want to make sure it succeeds, and with the belief that in succeeding they're going to destroy the United States. …It is of a magnitude and a dimension that the world has not seen before. It is a wake-up call for all the world. …And if it is bin Laden's work, all he's guaranteed himself out of this is not a victory in the Islamic world, but guaranteed the opposition of the rest of the world. And I don't care who you are. You cannot stand up against the world with that kind of pressure. …He won a battle that will lead to his downfall."
Who Is Osama bin Laden?
Who is Osama bin Laden and what does he want? Here is a brief history. Osama bin Muhammad bin Awad bin Laden was born in 1957 in Ar-Riyadh, Saudi Arabia where his father owns the construction company, Bin Laden Group. Osama bin Laden was the 17th of 52 children sired by Muhammad Bin Laden, considered Saudi Arabia's wealthiest construction magnate. At age 22 in 1979, Osama bin Laden graduated from King Abdul Aziz University in Jiddah, Saudi Arabia with a degree in civil engineering. That December, he left Saudi Arabia to join the Afghan resistance known as the mujahedeen after the Soviet Union invaded Afghanistan.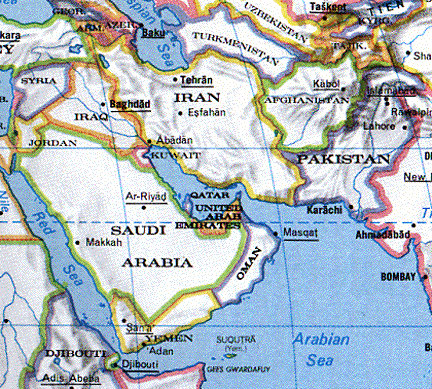 During the 1980s, Osama bin Laden was an aggressive fund raiser to provide the mujahedeen freedom fighters whatever aid and military equipment he could. By 1988, he established his now-famous organization, Al Qaeda (The Base), to provide more military muscle and financing to the Afghan resistance. The next year in 1989 after the Soviets pulled out of Afghanistan, bin Laden returned to Saudi Arabia a hero. There he worked for his father in the Bin Laden Group and became involved in political opposition to the Saudi monarchy. He also opposed Saudi alliance with the United States and was punished in April 1991 in confinement at Jiddah, Saudi Arabia.
That punishment for opposing Saudi alliance with the United States set bin Laden on a series of moves that have continued to this day. First he traveled to Afghanistan. By October 1991, U. S. troops attacked Iraq's Saddam Hussein in the Persian Gulf War under former President George Bush Sr. Afterward, the U. S. established a large permanent military presence in Saudi Arabia, a land that has two of the most holy places in Islam tradition – Mecca and Medina. Thus, the American presence was a huge thorn in the side of not only Saddam Hussein in Iraq, but Osama bin Laden building his Al Qaeda terrorist organization in Afghanistan in the holy name of God to attack sin and evil in the world, namely the United States and its allies. Ironically, bin Laden who fights "in the name of Allah" has allegedly financed his terrorist efforts with drug-running money. Afghanistan in recent years has grown poppy crops that have produced more than 70% of the world's heroin trade, including heroin sales in the United States.
A year later in 1992, Osama bin Laden moved to Khartoum, Sudan which by then was showing Islamic solidarity by allowing any Muslims into the country, those without a visa and hundreds of suspected terrorists and ex-mujahedeen. By then, the United States had produced an indictment against bin Laden for terrorist activities and was taking an aggressive stance to legally eradicate bin Laden and his followers.
What Does Osama bin Laden Want?
In turn, bin Laden and his Al Qaeda members had begun to formulate their goals:
1) To join up with Iran's terrorist group Hezbollah and its security chief, Imad Mughniyah, and other Shiite Muslim terrorist organizations against their enemy, the United States and its allies;
2) To attack U. S. military forces stationed on the Saudi peninsula, including Saudi Arabia and Yemen;
3) To attack U. S. forces stationed in the Horn of Africa, including Somalia.
And attacks began. Many believe that bin Laden was linked to Ramzi Yousef, said to be the mastermind behind the first attack on the World Trade Center in February 26, 1993. Yousef was believed to be financially linked to bin Laden and his housing in Pakistan had been paid for by bin Laden.
What Is the Taliban?
The next year in 1994, members of the Mujaheedin ­ the Afghani men who fought against the Soviet invasion – raped three women. This enraged a religious teacher named Mawlawi Mohammed Omar and he immediately organized his students into a group to find and kill the Mujaheedin and his men who had raped the three women. The Afghani word for students is "taliban." Thus, Omar's Taliban now stands for "God's students" and Omar's mission is to return all of Afghanistan to a pure, fundamentalist Islamic state.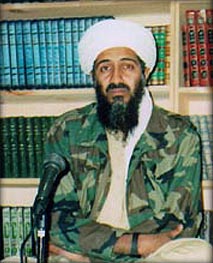 Omar and his Taliban students of God, perhaps organized by Pakistan's military intelligence with Osama bin Laden's financial help, captured the Afghan capital, Kabul, in September 1996 and claimed the country as their own, imposing the Taliban's own interpretation of Islamic law. Note that date of the Taliban's takeover of Kabul, September 1996, means that September 2001 was a 5th anniversary to celebrate in the attacks on New York and Washington.
Omar's vision of that Islamic state means women are house-bound in service to men; all girls schools have been banned; electronic equipment such as televisions and radios are banned along with music in Kabul. Most international human rights organizations have condemned the Taliban's strict regime. But it has been recognized by three governments: Saudi Arabia, Pakistan and the Arab Emirates.
CIA Authorized to Destroy Bin Laden's Network
Earlier that spring because of terrorist attacks such as the truck bombing of the US-operated Saudi National Guard training center in Riyadh that killed five Americans and two Indians, President Bill Clinton signed a top secret order that authorized the CIA to use any and all means to destroy bin Laden's network. But that authorization did not prevent the June 25, 1996 large truck bomb that blew up in the U. S. military residence of Khobar Towers in Dhahran. Nineteen servicemen were killed. The perpetrators were officially declared to be a Saudi Shiite group, but U. S. investigators still think Osama bin Laden was involved.
In August 1996, the United States convened a secret grand jury in New York to investigate and brought a formal indictment against Osama bin Laden for a list of terrorist crimes.
Osama bin Laden's Declaration of Jihad Against the United States and Its Allies
In turn, bin Laden on August 23, 1996 signed and issued a Declaration of Jihad outlining his Al Qaeda organization's goals:
1) To drive U. S. forces from the Arabian Peninsula;
2) To overthrow the government of Saudi Arabia;
3) to liberate Muslim holy sites;
4) and to support Islamic revolutionary groups around the world. He declared that Saudis have the right to strike against U.S. troops in the Persian Gulf.
Two years later, bin Laden issued a joint declaration with the Islamic Group, Al Jihad, in Bangladesh and another in Pakistan under the banner "World Islamic Front" which stated that Muslims should kill Americans including civilians – anywhere in the world. And on August 7, 1998, two simultaneous explosions at U. S. embassies in Kenya and Tanzania killed 224 people and injured more than 4,500.
By October 1998, the Arabic newspaper, Al-Hayat, claimed bin Laden had acquired nuclear weapons from Soviet Central Asian countries using a network of "influential friends."
In 2000, there was an attack on the U.S. S. Cole that U. S. officials link to bin Laden.
May 2001 – Bin Laden Followers Sentenced in U. S.
On May 29, 2001, four followers of Osama bin Laden are found guilty of charges stemming from the 1998 U.S. embassy bombings in Kenya and Tanzania, including murder, conspiracy and perjury. A death penalty and life sentences were given.
September 11, 2001 – New York World Trade Center Destroyed and Pentagon Attacked
Then on September 11, 2001, four hijacked American airliners become suicide bombers in the hands of 19 trained terrorists thought to have direct links to Osama bin Laden and his allies, including Afghanistan, Pakistan and the Iranian Hezbollah. As Larry Johnson told Frontline: "Bin Laden is a symbolic head of a movement of religious fanatics who want to purge the world of evil. And the United States is the symbol of that evil. I think lurking in the mind of bin Laden and the Al Qaeda group is the notion that you're going to strike a blow so decisive, so terrible, it will cause the collapse of the society that they view as hollow. Western society is evil. It is based upon liquor and prostitutes and not being faithful to Allah, as they interpret Islam. And therefore, it's a shell that once you attack it, and hit it in its right spot, it will collapse….We know things about bin Laden that we didn't two or three years ago. We now know, for example, bin Laden was meeting with Imad Mughniyah, the Hezbollah security chief. Mughniyah, until September 11, 2001, had killed more Americans than bin Laden, had wounded more Americans than bin Laden. Mughniyah was involved with the bombing of the Marine barracks in Beirut, Lebanon, the takeover of TWA 847, the murder of Navy diver Robert Stethem and the abduction of several Americans held hostage in Beirut, Lebanon."
Is Imad Mughniyah of the Iranian Hezbollah the Shadow Behind Osama bin Laden?
And about the connection between bin Laden, the Iranian Hezbollah and the Afghani Taliban that are supposed to oppose the Iranians: "…I know the National Security Council under President Clinton believed that someone like a bin Laden would have no connection or ties to Iran and that he, bin Laden, would be diametrically opposed to Iran because the Taliban are opposed to the Iranians. But when you see someone like Imad Mughniyah meeting with bin Laden, and Mughniyah moves freely back and forth between the Bekaa Valley and Iran – and the Bekaa Valley is where the explosives come out that end up destroying the U. S. housing complex in Saudi Arabia – and that the individuals who are involved in that bombing attempt in Saudi Arabia again show up having links and ties with bin Laden, all of a sudden, you need to step back and say, Is Osama doing the bidding of Iran? That's a possibility….Whether he's doing it on his own or with the encouragement of a state that's staying behind the scenes, he is willing to use violence to destroy what he genuinely believes is evil" – the United States of America.




© 1998 - 2019 by Linda Moulton Howe.
All Rights Reserved.