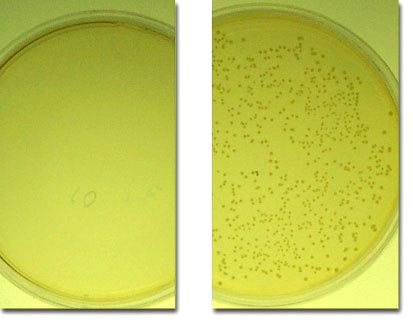 October 20, 2001 – As the anthrax scare spread throughout the nation's Capitol, New York, New Jersey and other areas this week, the current total on people who have actually contracted anthrax is now eight. At least 37 others have tested positive for exposure to anthrax spores. The eight cases of disease include:
Inhalation Anthrax (one death, one recovery)

Robert Stevens, the photo editor of The Sun tabloid newspaper at American Media in Boca Raton, Florida. Died of inhalation anthrax on October 5.
Ernesto Blanco, a mail-room employee at American Media. Anthrax spores confirmed in the mucous lining of his nose. Treated early with antibiotics and is recovering.
Cutaneous Anthrax (all six taking antibiotics and full recovery expected)

Female letter carrier at a West Trenton, New Jersey post office contracted anthrax skin infection.
Male postal worker who sorts and loads mail at the Hamilton, New Jersey processing center near Trenton contracted anthrax skin infection.
Claire Fletcher, a CBS employee in Anchor Dan Rather's office in New York, contracted anthrax skin infection.
Erin O'Connor, an NBC employee who works in Anchor Tom Brokaw's office, contracted anthrax skin infection.
Johanna Huden, assistant to the editorial page editor at the New York Post, contracted anthrax skin infection.
7-month-old son of ABC News producer contracted anthrax skin infection.
How does America cope with the threat of microbes from insidious terrorist attacks? We need decontaminants that will kill the germs without hurting people and the environment. I've had many questions from Earthfiles viewers and radio listeners about the "nano bomb" bio-decontamination solution I reported about a few days ago. Further, this week on television, a bio-decontaminant called "Sandia foam" was demonstrated. It is made by Sandia Laboratories in Albuquerque, New Mexico. This is not the nano bomb solution. Sandia foam is a caustic solution, similar to bleach. The white foam itself does not kill anything; it is simply the visible part. The wet solution underlying the foam is the bleach-like killer.
Would the oily nano bomb solution invented at the University of Michigan work as well as the Sandia foam? Laboratory tests and field trials with the U. S. Army at Dugway, Utah indicate the answer is yes for application to human skin and surfaces.
Is the nano bomb oily substance safer? According to its inventor, Dr. James Baker, Director, Center for Biological Nanotechnology at the University of Michigan Medical School, the nanoemulsion material is so safe it can be sprayed on children, animals, plants, structures – even mail – without harm.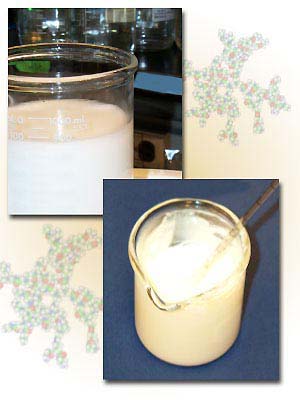 Could the nano bomb solution be applied inside nostrils as a prophylactic to kill germs before microbes get into the body? That's a different medical category that requires at least two more years of testing and FDA approval in contrast to using the nano bomb solution now to decontaminate skin and surfaces.
Why isn't the nano bomb bio-decontaminant already in the arsenal of agencies trying to cope with bioterrorist threats? Dr. Baker and his new company, NanoBio Corp in Ann Arbor, Michigan, say the answer is lack of federal funding to ramp up production from laboratory quantities to huge industrial amounts that can produce oil droplets in the nano size, smaller than the viruses and bacteria they are designed to kill.
I talked this week with Ted Annis, CEO of NanoBio Corp, about the current status of his and Dr. Baker's efforts to get the Nano Bomb bio-decontaminant working in the U. S. I asked him how long it would be from now in October to get the material into the hands of military, police, fire, and health departments.

---
Interview:
Ted Annis, Chief Executive Officer, NanoBio Corp., Ann Arbor, Michigan: "If I can get some help, I can do it well under 6 months. I need money from the government. And I need someone to stimulate the FDA and the EPA to process our application which isn't filed yet. When it hits, I need them to fast track it. The funding would be used to complete some final testing to hire the army of consultants I will need to fast track the application and to hand carry the application, both applications, over to the EPA and FDA and the funding would also be used to do pilot production, what they call scale-up. If I can come up with the funding, I can deliver.
THIS IS FOR SURFACE DECONTAMINATION?
Yes.
IS SOMEONE IN THE MICHIGAN POLITICAL ORGANIZATION AT THE STATE OR FEDERAL LEVEL HELPING YOU ON THIS?
Yes.
YOU HAVE NOW AT LEAST A CONSCIOUSNESS AT THE POLITICAL LEVEL ABOUT WHAT YOU HAVE AND THAT AS FAR AS ITS BEING A SURFACE DECONTAMINATE THAT IT HAS PROVED TO BE SUCCESSFUL IN ARMY TRIALS AND YOU NEED TO GO THIS LAST STEP TO DO TESTING AND RAMP UP FOR BIGGER PRODUCTION AND IF YOU COULD GET THIS NOW, YOU WOULD HAVE THIS SUBSTANCE AVAILABLE TO VARIOUS AGENCIES IN THE PUBLIC IN 6 MONTHS OR SO?
Yes. Hopefully less time. That's the plan. And given this bio attack we are suffering, we will do everything in our power possible to expedite this. And I have done a fair amount. I have a whole lot of people waiting in the wings waiting for me to pull the trigger on starting this.
IS THIS NANOEMULSION INVENTED BY DR. BAKER – IS THIS UNIQUE ON THE RADAR OF THIS COUNTRY AND THE WORLD RIGHT NOW?
Yes, it is unique. But what distinguishes it from other things that kill this terrible anthrax spores is that it's not corrosive to the environment, to your skin.
LIKE BLEACH IS?
There are other things that kill spores. They would kill you, too, if you use them. This (non-toxic) is what is unique about it. You have to use it in a specific way for decontamination. If you are decontaminating for smallpox or some other virus or bacteria, you kill virtually upon contact. If you are decontaminating against spores, you have to leave the surface wet for four hours. Wet with the nanoemulsion. Then you can come up and wet vacuum the stuff away.
IT WOULD BE LIKE THE WAY THEY ARE ROPING OFF CRIME SCENES NOW, EVEN AS BIG AS WHERE THE WORLD TRACE CENTER WAS. YOU WOULD ROPE OFF AN AREA AFTER YOU HAD APPLIED THIS NANOEMULSION AND YOU WOULD KEEP PEOPLE AWAY FROM THERE UNTIL THOSE FOUR HOURS HAD PASSED?
xactly. Again, by the way, this is some of the things that money would be used for. To develop a decontamination procedure, what I'm talking to you about are laboratory results. And then when you translate laboratory results to the real world, then you look at things in a different scale and way and you have to check it out. this is what we have to do. But your audience will understand that I'm speaking to you about laboratory results, the notion would be that you would wet everything down with this stuff. Let it wait a minimum of 4 hours and then you would wet vac it up. there will be some oil residue when you're done. That can be cleaned up with soap and water and you are essentially have performed bio-decontamination."
This week, more positive lab results on the nano bomb solution's effectiveness against anthrax spores and other microbes were confirmed at a major university. Now, Ted Annis and Dr. Baker hope that within two weeks their NanoBio Corp. will receive federal funding to do final larger scale testing and ramp up for large production beyond the laboratory.
---
More Information: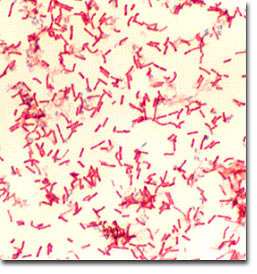 There are three categories of anthrax disease and none is infectious person-to-person:
1) Cutaneous anthrax – bacteria or its spores (hibernating bacteria protected by hardened sheaths) naturally found in soil or on animals such as sheep get into cuts or scratches in skin and over two to six days spread into a pimple that becomes a blister that becomes a large, depressed black scab. The word anthrax is Greek for "coal" because of its blackness. With antibiotic treatment, cutaneous anthrax can be cured. Without treatment, the mortality rate can be 20%.
2) Ingestion/gastrointestinal anthrax – bacteria form on spoiled, undercooked meat which when eaten make people extremely ill and can cause death. Symptoms include nausea, abdominal pain, vomiting, low energy and bloody diarrhea. Antibiotics can help if treatment is early in the disease. But mortality rates are high because early diagnosis is difficult. To date, no cases of gastrointestinal anthrax have been reported in the U. S.
3) Inhalation anthrax – dry anthrax spores can be breathed deep into the lungs. If enough – approximately 8,000 to 10,000 spores – are inhaled, the spores germinate into anthracis bacteria. First symptoms are like a flu with fever, dry cough and chest pain anywhere from six to 45 days after exposure. The maturing bacteria produce lethal toxins that spread into the bloodstream and cause systemic shock and collapse of body systems resulting in death. Inhalation anthrax death rate exceeds 90%.
Facts about Anthrax from the Center for Disease Control:
"Anthrax is an acute infectious disease caused by the spore-forming bacterium Bacillus anthracis. Anthrax most commonly occurs in hoofed mammals and can also infect humans.
Symptoms of disease vary depending on how the disease was contracted, but usually occur within 7 days after exposure. The serious forms of human anthrax are inhalation anthrax, cutaneous anthrax,
and intestinal anthrax.
Initial symptoms of inhalation anthrax infection may resemble a common cold. After several days, the symptoms may progress to severe breathing problems and shock. Inhalation anthrax is often fatal.
The intestinal disease form of anthrax may follow the consumption of contaminated food and is characterized by an acute inflammation of the intestinal tract. Initial signs of nausea, loss of appetite,
vomiting, and fever are followed by abdominal pain, vomiting of blood, and severe diarrhea.
Direct person-to-person spread of anthrax is extremely unlikely, if it occurs at all. Therefore, there is no need to immunize or treat contacts of persons ill with anthrax, such as household contacts, friends, or
coworkers, unless they also were also exposed to the same source of infection.
In persons exposed to anthrax, infection can be prevented with antibiotic treatment.
Early antibiotic treatment of anthrax is essential – delay lessens chances for survival. Anthrax usually is susceptible to penicillin, doxycycline, and fluoroquinolones.
An anthrax vaccine also can prevent infection. Vaccination against anthrax is not recommended for the general public to prevent disease and is not available."
---
Websites:
http://www.bt.cdc.gov/Agent/Anthrax/Anthrax.asp

© 1998 - 2019 by Linda Moulton Howe.
All Rights Reserved.