"What was done to the cats was done with three or four cuts and that was it. There was no evidence of any sawing or jagged edges or tearing, or anything like that. It was done very cleanly and very precisely."
- Cherie Good, D.V.M., Bothell, Washington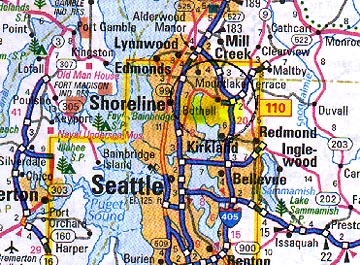 September 12, 2003  Bothell, Washington - Domestic cat mutilations have been reported since at least the 1970s, and now more have turned up in Bothell, Washington. Twelve miles northeast of Seattle, Bothell is a city of 32,985 people, 23 parks and the Bothell Police Department has case files on three cat mutilations in May and June 2002, and three cat mutilations between August 1 and September 1, 2003. Not far to the northwest, Animal Control for the Vancouver, B. C. City Pound filed several mutilation reports in 1992 to 1994 on domestic cats found neatly cut in half without blood.

© 1998 - 2018 by Linda Moulton Howe.
All Rights Reserved.