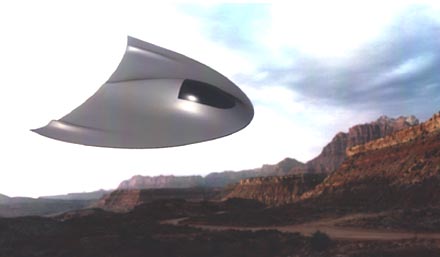 March 26, 2004  Lancaster, California - Twenty-one years ago on April 9, 1983, I was at Kirtland AFB in Albuquerque, New Mexico, interviewing an Air Force Office of Special Investigations Agent named Richard C. Doty. I was working on a documentary special for Home Box Office entitled, UFOs: The E.T. Factor. During that meeting, Richard Doty handed me several typed pages as he said, "My superiors have asked me to show this to you. You can read the document and ask me questions, but you can't take notes." The top page said in all capitols centered on the page:
BRIEFING PAPER FOR THE
PRESIDENT OF THE UNITED STATES OF AMERICA
ON THE SUBJECT OF
UNIDENTIFIED AERIAL VEHICLES (UAVs)

© 1998 - 2018 by Linda Moulton Howe.
All Rights Reserved.