"The humanoids were packed in ice and sent to an isolation chamber at the University of Ottawa. CIA physiologists performed the autopsies. The three reptilian, fetus-headed beings, were listed as CLASS 1 NTE's (Non-Terrestrial Entities). Like others recovered in previous operations, they were muscular, grey-white skinned humanoids."
- Anonymous

Click here to see Part 1 of Status Report VI
Click here to see Part 21 of Status Report VI
To be more computer-friendly, the reprint has been divided into parts. Here begins Part 22 of Status Report VI, from July 1991. These status reports were written by Leonard H. Stringfield from 1978 to 1994. Previous Status Report VII begins at Earthfiles 12/15/03. Leonard Stringfield died on December 18, 1994.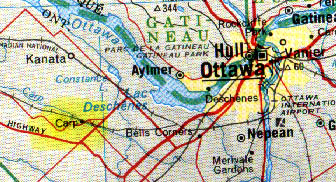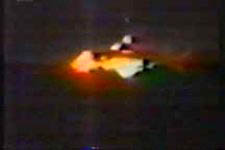 Leonard Stringfield: "THE CARP, CANADA UFO CRASH CASE: A SIDESHOW ATTRACTION?
If there are questions about the Kalahari Desert crash, there are even more about a reported crash in the town of Carp, near Ottawa, on November 4 , 1989. 
Click here to subscribe and get instant access to read this report.
Click here to check your existing subscription status.
Existing members, login below:

© 1998 - 2023 by Linda Moulton Howe.
All Rights Reserved.