"Man is two men in one.   One is awake in the darkness.  The other asleep in the light."
- Red-haired extraterrestrial communication to Brian Scott, 1971.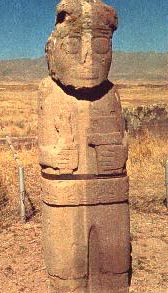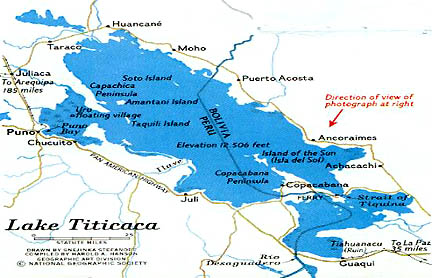 February 3, 2003  Windsor, Colorado - After Brian Scott encountered the large disc in the summer of 1971 near the Superstition Mountains east of Phoenix, he found himself onboard the craft with eight to nine foot tall non-humans with bright red hair, clear blue eyes, and very white skin. (See Earthfiles, Part 4.) With the tall, red-haired beings were equally tall creatures with big heads, very long ears, long noses, sunken eyes and very thick arms, legs and torsos. Brian was told by the red-haired beings that they had originally built the ancient megalithic Tiahuanaco temple at Lake Titicaca with the aid of the grey-skinned creatures. Brian understood that one of the red-haired extraterrestrial supervisors of the stone constructions was named "Viracocha," which the local humans worshiped as a god. Viracocha means "he who walks on the foam of the water," and Tiahuanaco means the "home of Viracocha."
Click here to subscribe and get instant access to read this report.
Click here to check your existing subscription status.
Existing members, login below:

© 1998 - 2023 by Linda Moulton Howe.
All Rights Reserved.