"This thing kept getting bigger until it got to the point it was as big, or even bigger, than the size of the quadrangle, which was as big as a square city block!"
- C. R. Leslie, former Security Platoon, 2nd Battalion,
35th Infantry, 25th Division, Oaho, Hawaii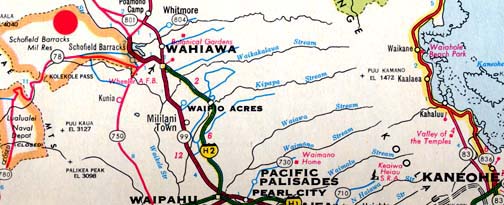 July 14, 2007  Longmont, Colorado  -  Schofield Barracks is the largest Army post in Hawaii, located on 18,000 acres near the center of Oahu. Schofield Barracks has been the home of the U. S. Army's 25th Infantry, known as the Tropic Lightning Division, since 1941.

© 1998 - 2018 by Linda Moulton Howe.
All Rights Reserved.