December 15, 2007 Update:  Delegates at the 2007 Bali global warming summit stayed up all night after the conference was supposed to have ended Friday, December 14, and proposed two compromises. Finally, the United States said, "We will go forward and join consensus." Earlier boos against the American delegation then turned to cheers.
The final draft for a "road map" of global efforts to reduce greenhouse gas emissions dropped explicit mandatory reduction goals of 25% – 40%, which the Bush Administration resisted. Voluntary reduction goals are now requested. Further, instead of guaranteed technological help and monetary incentives to cut back greenhouse emissions, as China, India and other developing nations wanted, the U. S. and major industrial nations will consider incentives. This Bali draft will evolve through more meetings into a 2009 final agreement to replace the 1997 Kyoto pact, which expires in 2012.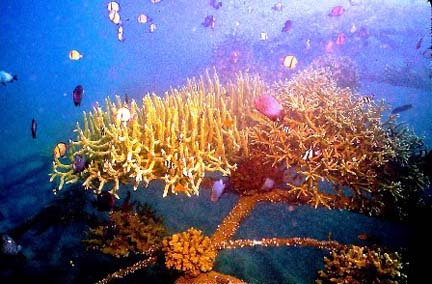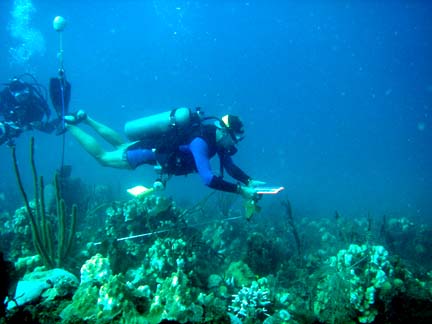 December 13, 2007   Palo Alto, California – The 2007 United Nations Climate Change Summit was held in Bali, Indonesia, from December 3 to December 14, 2007. Delegates from 187 nations triedto come up with a globally acceptable agreement to cut back greenhouse gasemissions to replace the Kyoto Protocol, which expires in 2012.
The United States – one of the biggest CO2 emitters on Earth – refused to accept language in a draft document that proposed industrialized nations consider cutting emissions by 25% – 40% over the next twelve years. The European Union favors the text, but the U. S., Canada and Japan argued the proposal is too limiting. Angered and frustrated by the American position, European Union leaders threatened not to show up at the Bush Administration's global warming conference in Hawaii planned for January 2008.
Nobel Peace Prize winner and speaker, Al Gore, acknowledged before the Bali delegates that America was the biggest stumbling block to a new global commitment to reduce greenhouse gas emissions. Sadly, of the nations that did ratify the 1997 Kyoto Protocol, nearly half failed to meet their CO2 reduction targets.
The two-week-long Bali conference would have concluded without any global concensus to curtail greenhouse emissions, but delegates stayed up all night after the conference was supposed to have ended Friday, December 14, and proposed two compromises. Finally, the United States said, "We will go forward and join consensus." Earlier boos against the American delegation then turned to cheers.
The final draft for a "road map" of global efforts to reduce greenhouse gas emissions dropped explicit mandatory reduction goals of 25% – 40%, which the Bush Administration resisted. Voluntary reduction goals are now requested. Further, instead of guaranteed technological help and monetary incentives to cut back greenhouse emissions, as China, India and other developing nations wanted, the U. S. and major industrial nations will consider incentives. This Bali draft will evolve through more meetings into a 2009 final agreement to replace the 1997 Kyoto pact, which expires in 2012.
Earth Continues to Warm Up in Greenhouse Gas Blanket
Meanwhile, the Earth continues to heat up. The National Oceanic and Atmospheric Administration's Climatic Data Center in Asheville, North Carolina, reports that the average global surface temperature for 2007 is expected to be the fifth warmest since records began more than a century ago. 2007 will also be the 8th warmest year on record in the United States.
Seven of the eight warmest years globally on record have occurred since 2001 – and the 10 warmest years have all occurred since 1997.
Since 1976, the global average surface temperature rate of increase has been approximately three times faster than the previous century.
2007 Arctic Record-Breaking Melt Down
The greatest warming has taken place in high latitude regions of the Northern Hemisphere. In 2007, the Greenland ice sheet melted nearly 19 billion tons more than ever before. And by the end of summer, the Arctic Sea had another record melt down. NASA climate scientist, Jay Zwally, said this week: "At this rate, the Arctic Ocean could be nearly ice-free at the end of the 2012 summer, much faster than previous predictions."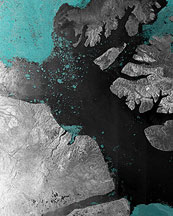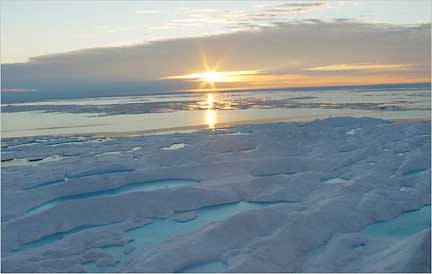 Climate scientists everywhere were surprised by the rate of Arctic sea ice melt in 2007. The Associated Press summarized the record-shattering Arctic and Greenland melt downs this way:
– More surface ice melted in Greenland than ever before, 12% more than the previous worst year of 2005.
– 552 billion tons of ice melted, according to satellite data –and that's 15% more than the annual average Arctic summer melts have been.
– Arctic sea ice melted away to nearly 23% below the previous record melt, opening up the Northwest Passage to ships. That forced 6,000 walruses to come ashore in northwest Alaska in October for the first time in recorded history.
– The remaining Arctic sea ice was also the thinnest on record. Combining the shrinking sea ice with such thin ice means the overall volume of Arctic sea ice was only HALF of what it was only three years ago in 2004!
– Alaska's frozen permafrost is warming up also – All the way down 66 feet, the soil heated up about half a degree between 2006 and 2007. As permafrost warms and melts, methane will be released into the atmosphere, adding to the greenhouse blanket around the Earth.
NASA scientist Jay Zwally says, "It's getting even worse than the models predicted."
Carbonic Acid Build Up in Oceans Expected to Kill Off Coral Reefs by 2050
And now in the December 14, 2007, issue of the journal Science, chemical oceanographers report that carbon emissions from human activities are not only heating up our planet, but the ocean chemistry is changing so much that if the CO2 build up continues at the current rate, by the year 2050, no coral reefs will be alive. That's only 42 years from now.
What's happening between the oceans and the increasing CO2? About one-third of the carbon dioxide that goes into the Earth's atmosphere is absorbed by the oceans. The absorbed CO2 produces carbonic acid. Unfortunately, carbonic acid dissolves away the skeletons of planktons, shellfish and coral reefs. Why? Because the skeletons are made from carbonate minerals such as aragonite in seawater that are being greatly reduced by the increasing CO2 production of carbonic acid.
[ Editor's Note: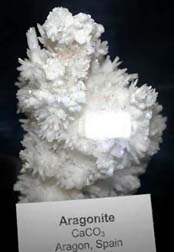 Wikipedia:  "Aragonite is a carbonate mineral, one of the two common, naturally occurring polymorphs of calcium carbonate, CaCO3. The other is the mineral calcite. Aragonite's crystal lattice differs from that of calcite, resulting in a different crystal shape, an orthorhombic system with acicular crystals. Repeated twinning results in pseudo-hexagonal forms. Aragonite may be columnar or fibrous, occasionally in branching stalactitic forms called flos-ferri ("flowers of iron") from their association with the ores at the Carthinian iron mines. The locations for aragonite is Molina de Aragón in Guadalajara, Spain, 25 km. from Aragon, and the Ochtinska Aragonite Cave in Slovakia. In the U.S., stalactitic aragonite is in Carlsbad Caverns in southern New Mexico. Massive deposits of oolitic aragonite are found on the seabed of the Bahamas. Aragonite forms naturally in almost all mollusk shells and as the calcareous endoskeleton of warm and cold water corals. ]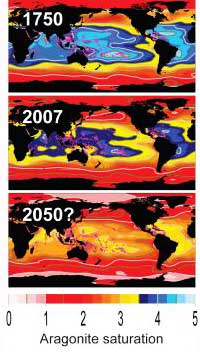 Right now, the amount of CO2 in the Earth's atmosphere is measured at 383 parts per million volume (ppmv). By the middle of this 21st century, that number could double to 766 ppmv. More conservative estimates are 550 ppmv by the year 2050.
One of the coral reef research scientists is Ken Caldeira, Ph.D., Chemical Oceanographer at the Carnegie Institution for Science in Stanford University's Dept. of Global Ecology. He and his colleagues say, "If atmospheric CO2 stabilizes at 550 ppm – and even that would take concerted international effort to achieve – no existing coral reef will remain in such an environment."
So, even the most conservative estimate for CO2 in the atmosphere by 2050 is still too much for coral reefs to survive in the world's oceans! I talked with Prof. Caldeira this week about the latest research and the implications for our future.
---
Interview: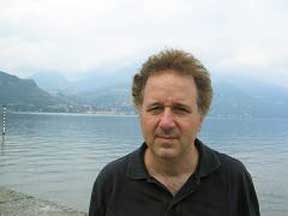 Ken Caldeira, Ph.D., Staff Scientist and Chemical Oceanographer, Carnegie Institution for Science, Stanford University's Department of Global Ecology, Palo Alto, California: "I think we can expect that coral reefs will not be found on this planet some time later this century if current greenhouse gas emissions continue.
It's something that has been on this planet for millions of years. For us in a few decades to wipe them out is pretty dramatic!
Beyond corals, there are a lot of other affected sea life – surface plankton make their skeletons out of calcium carbonate – so it is really imperative if we are to preserve our marine environment that we really have to bring down CO2 emissions very rapidly.
ACCORDING TO THE CARNEGIE RELEASE, THE PROJECTION IS THAT BY 2050 – WHICH IS ONLY 42 YEARS FROM RIGHT NOW – THAT THE ATMOSPHERIC CO2 LEVEL IS PROJECTED TO BE 550 PPM, WHICH IS THE FOCUS OF YOUR STUDY – MEANING THAT IN 42 YEARS THE CONDITION OF THE OCEANS COULD BE SUCH THAT NO CORAL REEFS COULD SURVIVE?
Yes, I think that is correct. The last time that similar conditions were known to have existed in the oceans was 65 million years ago after the dinosaurs became extinct. Then there was an ocean acidification event and corals and planktons that make their shells out of calcium carbonate disappeared from the geological record. It took about 2 million years for corals to come back and repopulate the coasts of the continents and be common once again.
So, it's entirely likely as a result of our policy decisions over the next decades that we will be affecting the life of the oceans for millions of years to come.
Our model suggests that the chemical recovery of the oceans will occur over some tens of thousands of years, which is plenty long enough. But the biological recovery time scales seem to be much longer.
AND THAT'S PROVIDED THAT HUMANS AND THEIR INDUSTRIAL CIVILIZATIONS WOULD PULL BACK ON CO2 AND OTHER GREENHOUSE GAS EMISSIONS.
Yeah, the doubling of pre-Industrial Revolution CO2 levels to something like 550 ppm, from a climate point of view, some people look at that as a goal and acceptable target. But from the point of view of oceans, that will produce ocean chemical conditions that have not been seen for many tens of millions of years – which is much longer than the average species have been around. So we will be producing ocean chemical conditions that the species that now live in the oceans have never experienced. Will the current species be able to adapt to those changes? Maybe. Will they not? We don't really know how ecosystems will respond.
But the acidification is getting worse and worse and worse and eventually, even if we do everything right on the other management practices, the acidification alone will be enough to kill off the coral reefs.
Why Is Modern CO2 Build Up Different from Time of Dinosaurs?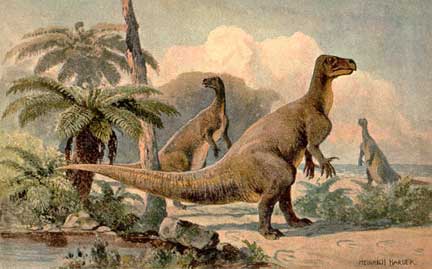 WHAT DO YOU SAY TO PEOPLE WHO ARGUE THAT 65 MILLION YEARS AGO WHEN THE DINOSAURS WERE HERE, THERE WAS NO ICE AT THE ARCTIC OR ANTARCTIC AND THE CARBON DIOXIDE LEVELS WERE UP AROUND 1,000 PPM?
When the dinosaurs were around 65 to 100 million years ago, lots of volcanoes were putting out carbon dioxide about twice what they are today. But our carbon dioxide emissions from the burning of coal, oil and gas are about 50 times the amount of carbon dioxide coming out of volcanoes.
If we were only doubling the natural CO2 fluxes, then the chemistry of the ocean would be able to handle it and adapt to it. But when we are putting out CO2 fifty times faster than natural sources, it overwhelms the ocean's natural ability to buffer its chemistry. So, we are putting the CO2 in way too fast for the oceans to be able to deal with it.
SO THE RAPIDITY OF THIS IS WHAT SEPARATES RIGHT NOW – THE 20TH TO THE 21ST CENTURIES – FROM 65 MILLION YEARS AGO IN THE TIME OF THE DINOSAURS?
Yes, and even if you go back to the ice age. We can all see the figures where the CO2 is going up and down with the ice ages. But right now, the rate of increase of carbon dioxide in the atmosphere is about 100 times faster than the increase in CO2 at the end of the last ice age. So the current change in atmospheric CO2 is extremely unusual, even when viewed from a geological perspective. The argument among geologists is that you have to go back 55 to 65 million years to find a similar event.
Worst Case If CO2 Not Reduced
THERE HAVE BEEN 187 DELEGATES AT THE GLOBAL WARMING SUMMIT IN BALI DISCUSSING HOW TO CONTROL CARBON DIOXIDE AND OTHER GREENHOUSE EMISSIONS. RIGHT NOW, IT'S CLEAR THAT THE U. S. AND CHINA DO NOT WANT TO SIGN PACTS HAVING TO DO WITH RESTRICTING CO2 EMISSIONS TO STANDARDS THAT OTHER PARTS OF THE WORLD ARE SAYING, 'LET'S DO THIS TOGETHER.' IF THE U. S. AND CHINA – THE TWO BIGGEST GREENHOUSE EMITTERS – DO NOT AGREE TO REDUCE GREENHOUSE GAS EMISSIOINS, WHAT DO YOU THINK THE WORST CASE IS FOR THE YEAR 2050, ONLY 42 YEARS FROM NOW?
We did a calculation for how fast ecosystems would have to move to keep up with climate change this century and ecosystems would need to move about 30 feet a day just to keep up with the temperature bands as they move towards the poles. Things like oak trees cannot move 30 feet a day. Maybe wind born weeds can move at those kinds of rates.
What we are doing to this planet is extremely unusual, even when viewed from the geologic perspective. It's not like this is the kind of thing that has happened to this planet many times. What we're doing now is way outside the bounds of normal chemical variability in the oceans.
When you change the environment very quickly, you just need one link in that change not being able to make it, unable to survive, and then that whole system falls apart.
Further nightmare scenarios have to do with collapsing ice sheets and methane being released from permafrost that melts in Siberia. There's no end to what could possibly go wrong scenarios.
AND THIS COULD BE THE LAST GENERATION TO HAVE KNOWN THE EARTH AS IT HAS BEEN FOR THE LAST 5,000 YEARS?
Yeah. Or you could even say – coral reefs have been on this planet pretty continuously for the past 63 million years. Coral reefs have been around for our entire evolutionary history, so for us in the blink of  an eye to be destroying what we co-evolved with over so many years is really dramatic!
AND TRAGIC.
And tragic."
Dr. Caldeira and his associates are so concerned about the extinction potential of all the planet's coral reefs that this coming summer of 2008, he and a team will be at the Great Barrier Reef off the northeast coast of Australia to see if they can directly measure ongoing carbonic acid damage to the huge coral reef and at what rate the coral will probably die over the next four to five decades.
Beyond coral reef extinctions and the marine life that might die off as a consequence of losing those "ocean houses," Dr. Caldeira told me: "I guess my nightmare scenario for humans is what would happen as climate changes, rainfall patterns shift and the places we now rely upon for growing food are no longer able to sustain the kind of population we have on Earth. There is a potential for widespread famine."
---
More Information:
For further reports about global warming and its consequences, see other reports below in the  Earthfiles Archive:
10/05/2007 —Earlier, Faster and Deeper Arctic Ice Melt Down
08/08/2007 —2007's Warm, Erratic Global Weather
07/11/2007 —Mystery of Night Shining Clouds – Another Global Warming Change?
06/21/2007 —Large Lake in Southern Chile Has Disappeared
06/01/2007 —Is Earth Close to Dangerous Tipping Point in Global Warming?
05/29/2007 —Deadly VHS Fish Virus Has Spread to Lake Michigan
05/18/2007 —Antarctica: Unprecedented Western Ice Melt and CO2-Saturated Southern Ocean
02/02/2007 —Updated: New U. N. Global Climate Change Report: Earth Could Warm Up 3.2 to 11.52 Degrees Fahrenheit by 2100
01/10/2007 —2006: USA's Warmest Year On Record
12/07/2006 —Earth Headed for Warmest Period in 55 Million Years?
12/01/2006 —Deep Impact and Stardust: Are Comets Made of the Same Stuff?
11/09/2006 —Outer Space Sunshade to Cool Earth in Global Warming?
09/09/2006 —Methane – Another Threat in Global Warming
07/18/2006 —2006 – Hottest Year So Far in U. S. History
06/24/2006 —"High Confidence" Earth Is Warmest in 400 Years – Maybe Even 2,000 Years
04/11/2006 —Hot Venus Now Studied by ESA's Venus Express
04/08/2006 —Recent Caribbean Coral Reef Die-Off Biggest Ever Seen
03/17/2006 —Planet Earth's Ice Melt
02/20/2006 —Mysterious Deaths of Whales in Mexico
11/18/2005 —Is the Sun Heating Up?
10/07/2005 —Warmer Sea Surfaces and Increased Wind Power Are Making Hurricanes Stronger
09/23/2005 —Phenomenon of "Instant" Hurricanes in 2005
08/05/2005 —Scientists Puzzled by "Bizarre" Pacific Coast Die-offs in 2005
05/11/2005 —Greenland Sea Cold Water Re-Cycling Has Nearly Stopped. Britain Expected to Become Cooler.
05/07/2005 —Did Milky Way Gas and Dust Turn Earth Into Icy Snowball Four Times?
03/04/2005 —Subterranean Life On Earth – and Mars?
02/26/2005 —Collapse of Societies: From Easter Island to Iraq – to Western World?
02/03/2005 —Kyoto Protocol Goes Into Effect February 16, 2005. British Scientists Warn Global Temperatures Could Climb Higher Than Earlier Estimates.
12/31/2004 —Abrupt Climate Change Occurred Worldwide 5,200 Years Ago
11/02/2004 —North Pole Summers Without Ice?
10/15/2004 —Ever-Increasing Carbon Dioxide Build-Up in Atmosphere Since 1958
10/13/2004 —Rapid Increase of Greenhouse Carbon Dioxide in 2002-2003
08/27/2004 —Global Warming Impact On Birds – More Extinctions Expected
08/14/2004 —Oceans Are Absorbing A Lot of Greenhouse CO2. As Chemistry Changes, What Happens to Sea Life?
03/31/2004 —Methane on Mars – Biology? Volcanic?
02/27/2004 —Abrupt Climate Change: Scenario from A Pentagon-Commissioned Report
05/30/2003 —Scientists Surprised by Common House Fly Fossils in Antarctica
01/05/2003 —What Are the Grooves in the Martian South Pole?
12/14/2002 —Arctic Rivers' Fresh Water Flows Could Change Atlantic Ocean Current
10/21/2002 —Mt. Kilimanjaro's Ice Cap Is Melting Fast
06/04/2002 —EPA Admits Humans Burning Fossil Fuels A Big Factor in Global Warming
02/13/2002 —January 2002 Warmest On Record For Whole World
01/05/2002 —Global Warming Update – Could Increasing Carbon Dioxide Gas Be Transformed Into Limestone?
12/22/2001 —Scientists Warn That Climate and Earth Life Can Change Rapidly
06/06/2001 —Another Unusual "Face" On Mars
04/18/2001 —April Environmental Updates
04/08/2001 —A Martian Southern Hemisphere Mystery – What are these?
03/21/2001 —Earth Hasn't Been This Warm Since the Pliocene 3 Million Years Ago
03/18/2001 —Can Earth Plants and Bacteria Grow On Mars?
03/11/2001 —Are the "Tubes" On Mars from Lava, Water, or Wind?
03/04/2001 —Disappearing Glaciers – Evidence of A Rapidly Warming Earth
02/18/2001 —Environmental Updates and Mysterious Deaths of 2000 Atlantic Brant Geese
01/07/2001 —Dinosaur-Killing Asteroid Punched 22 Miles Through Earth's Entire Crust
01/13/2000 —Computer Projections About Earth Weather 2000-2100
---
Websites:
Carnegie Institution for Science:  http://www.ciw.edu/news/coral_reefs_unlikely_survive_acid_oceans
Science Journal:  http://www.sciencemag.org/

© 1998 - 2019 by Linda Moulton Howe.
All Rights Reserved.