"The Wilkins breakout won't have any effect on sea-level because that ice is floating already, but it is another indication of the impact that climate change is having on the region. We believe the Wilkins has been in place for at least a few hundred years. But warm air and exposure to ocean waves are causing a break-up."
- Ted Scambos, Ph.D., Glaciologist, University of Colorado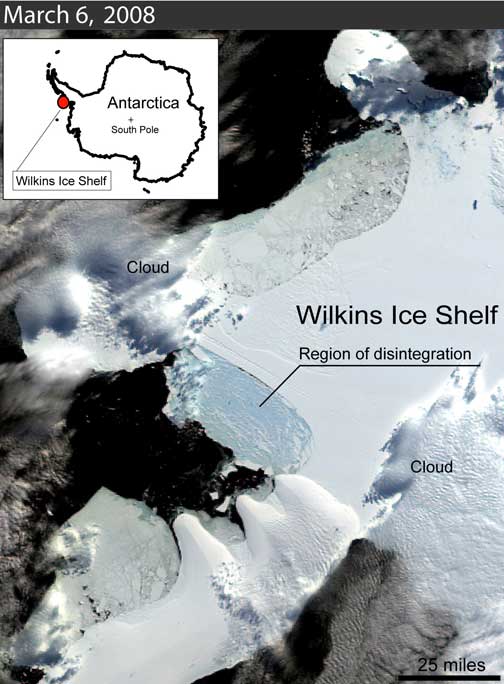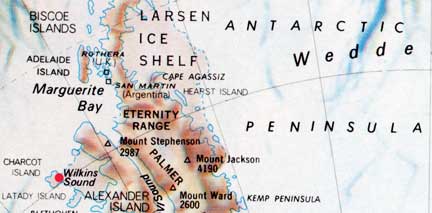 March 27, 2008  Boulder, Colorado - In West Antarctica on March 8, 2008, at the Wilkins Ice Shelf  which floats on the Pacific Ocean not far from the southern tip of South America, a slab of ice as large as Northern Ireland broke off. The 160-square-mile ice chunk had been there for perhaps 1,500 years. But between February 28 and March 8, 2008, NASA's Earth Observing System Aqua and Terra satellites photographed the Wilkins' disintegration.

© 1998 - 2018 by Linda Moulton Howe.
All Rights Reserved.