Canadian Society of Questers
The Canadian Society of Questers
Proudly Presents
LINDA MOULTON HOWE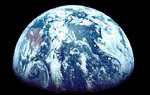 Emmy Award-winning TV producer, investigative news reporter and Reporter and Editor of Earthfiles.com, Linda Moulton Howe, presents hard evidence about the American government's strict policy of denial in the interest of national security to cover-up interactions by extraterrestrial biological entities on this planet. Linda is the Reporter and Editor of the award-winning news website, Earthfiles.com, and reports about science, environment and Real X-Files for Coast to Coast AM radio and Dreamland Online. The format for the evening will be a 90-minute presentation including slides, video, and audio and will be followed by a Q & A period after a break.

© 1998 - 2018 by Linda Moulton Howe.
All Rights Reserved.