"A powerful electrical storm rages on Saturn with lightning bolts 10,000 times more powerful than those found on Earth."
- NASA JPL Cassini-Huygens Mission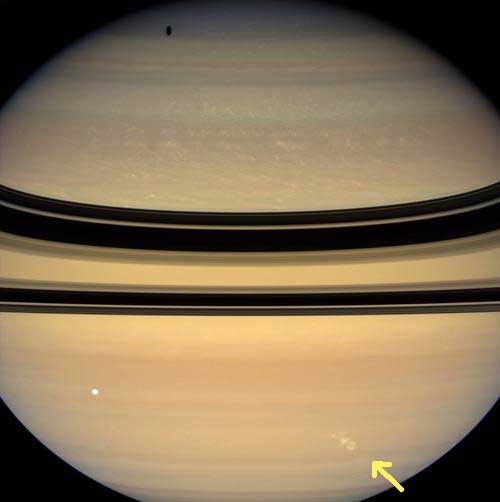 April 30, 2008  Pasadena, California - NASA's Jet Propulsion Laboratory Cassini-Huygens Saturn Mission based in Pasadena reports this week that the Radio and Plasma Wave (RPWS) experiment on Cassini has monitored the longest-lived continuously active electrical storm ever observed on Saturn, a storm that resides in a band around Saturn's southern hemisphere called "Storm Alley" because it has so many electrical storms.

© 1998 - 2018 by Linda Moulton Howe.
All Rights Reserved.