"Right now, we don't know whether finding perchlorate is good news or bad news for possible life on Mars."
- Peter Smith, Ph.D., Phoenix Lander Principal Investigator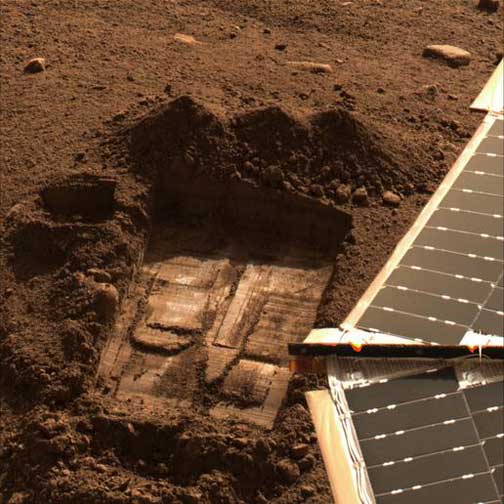 August 5, 2008  Pasadena, California -  Responding to the growing buzz on the internet about suppressed Mars Phoenix Lander data and the White House Science Adviser being briefed on a new and potentially disturbing discovery in the lander's soil analysis, today Phoenix mission scientists spoke and answered questions in an hour phone conference produced by NASA and JPL.

© 1998 - 2018 by Linda Moulton Howe.
All Rights Reserved.