"This Wall Street bailout is really taxation without representation."
- Gerald Celente, Editor and Publisher, The Trends Journal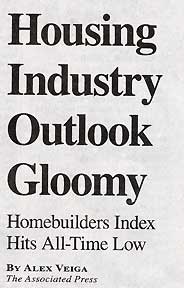 October 17, 2008  Rhinebeck, New York - The American government bought $250 billion in ownership of United States banks this week of October 13th. The week before, it authorized nearly a trillion dollars to bail out Wall Street that included even saving the world's largest insurance company, A. I. G.

© 1998 - 2018 by Linda Moulton Howe.
All Rights Reserved.