"I happen to be privileged enough to be in on the fact that we have been visited on this planet and the UFO phenomenon is real, although it has been covered up by our governments for quite a long time."
- Edgar Dean Mitchell, Ph.D., retired Apollo 14 Astronaut, on Kerrang! Radio, U. K.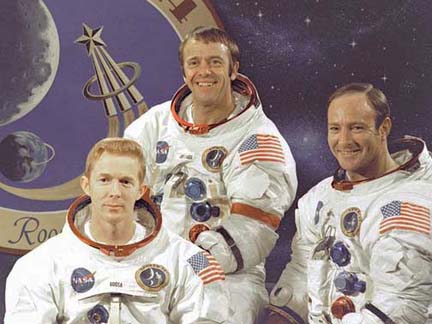 July 25, 2008  West Midlands, U. K.  - In the West Midlands of the United Kingdom this week, Nick Margerrison, host of Kerrang! Radio's The Night Before Team, interviewed retired 78-year-old Apollo 14 Astronaut Edgar Mitchell, Ph.D., who earned his Doctor of Science degree in Aeronautics and Astronautics from the Massachusetts Institute of Technology.

© 1998 - 2018 by Linda Moulton Howe.
All Rights Reserved.