"It's like whatever mutilated this horse embalmed him!"
- Robert Blake, Rancher, Simla, Colorado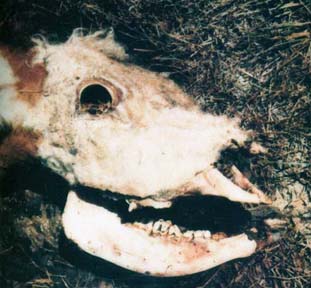 September 22, 2009  Albuquerque, New Mexico - After my Emmy Award-winning television documentary, A Strange Harvest, was first broadcast on the CBS affiliate in Denver, Colorado, KMGH-TV, on May 25, 1980, I assembled a chronological list of animal mutilation reports as the year unfolded. The following is the 1980 summary I typed up for my private research file and now share for the first time in this Earthfiles Real X-File. Addresses, phone numbers and some names of ranchers and eyewitnesses have been deleted.

© 1998 - 2018 by Linda Moulton Howe.
All Rights Reserved.