"The new H1N1 is like the avian flu on steroids. It really is a new beast, so to speak."
- Sherif Zaki, M. D.,
CDC Chief of Infectious Disease Pathology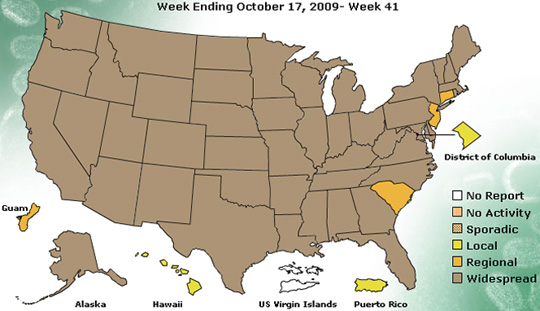 "Contrary to the perception among many people that this influenza, the novel H1N1, is mild, (new) data vividly demonstrate that this influenza can make you very, very ill."
- William Schaffner, M. D.,
Vanderbilt University Flu Expert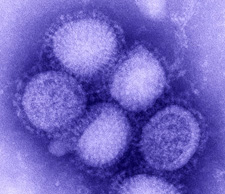 October 30, 2009 - Atlanta, Georgia, and Houston, Texas -   On Friday, October 23, 2009, President Barack Obama declared the H1N1 pandemic to be a U. S. national emergency. He said, "The rates of illness continue to rise rapidly within many communities across the nation, and the potential exists for the pandemic to overburden health care resources in some localities." The goal now is to lift bureaucratic requirements to help hospitals and health care facilities deal more easily with the pandemic emergency.

© 1998 - 2018 by Linda Moulton Howe.
All Rights Reserved.