"The lionfish is a voracious predator and it eats a lot! ... over 50 species of other reef fish have been found in lionfish stomachs (plus) a whole octopus."
- Lad Atkin, REEF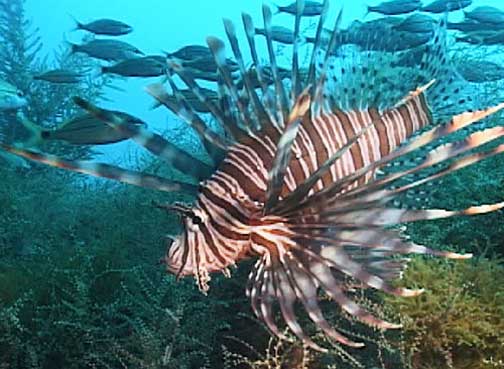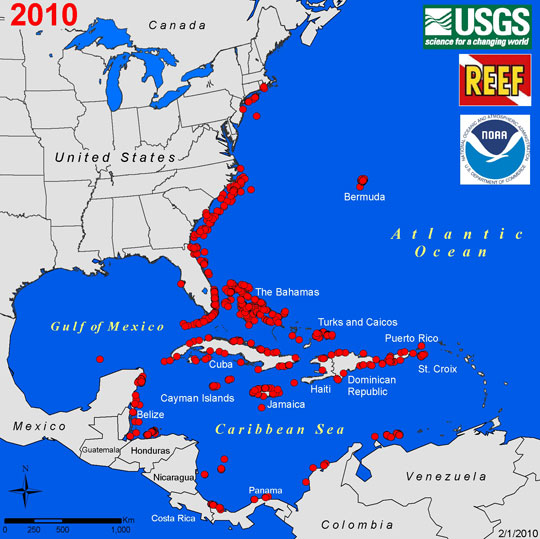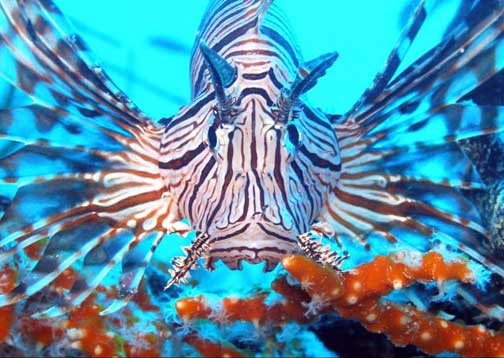 February 25, 2010  Key Largo, Florida -  The lionfish is any of several species of beautiful, venomous marine fish of the family Scorpaenidae native to the Indo-Pacific oceans. Lionfish extend from western Australia and Malaysia east to French Polynesia, the Pitcairn Islands, southern Japan and southern Korea.

© 1998 - 2018 by Linda Moulton Howe.
All Rights Reserved.