"When they [NASA] read the [Encounters] script they got very angry and felt that it was a film that would be dangerous."
- Steven Spielberg, 1978 Cinema Papers interview about his 1977 movie Close Encounters of the Third Kind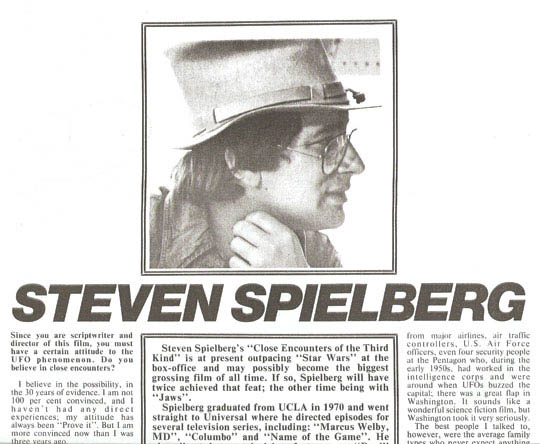 August 26, 2010  Bristol, England - Two British authors, Matthew Alford, 32, and Robbie Graham, 29, are investigating the concept that the CIA and other American intelligence agencies manipulate Hollywood to produce television and movies that can alter public perceptions and be used to monitor public reactions. Robbie is a full-time doctoral candidate at the University of Bristol working on a Ph.D. to examine Hollywood's historical representation of UFOs and potential extraterrestrial life. Robbie formerly was Associate Lecturer in Media at Stafford College in Stafford, England.

© 1998 - 2018 by Linda Moulton Howe.
All Rights Reserved.