Update May 11, 2011 - Between 7 to 7:30 PM Eastern on Tuesday evening, May 10, 2011, Virginia residents in Suffolk, Norfolk, Portsmouth, Chesapeake and Virginia Beach, called media and local authorities to report a loud, long boom sound that shook houses. The USGS said there was no seismic activity; an Oceana Naval Air Station spokesperson in Virginia Beach said a sonic boom created at ONAS could not be heard as far away as Suffolk to the west; a NASA spokesperson reported there was no rocket activity at the Wallops Island facility; and the National Weather Service confirmed there was no severe weather anywhere in the region at the time.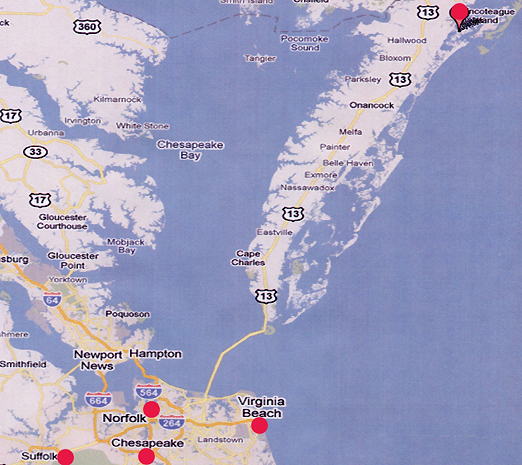 © 1998 - 2018 by Linda Moulton Howe.
All Rights Reserved.