"I heard the boom. It kind of woke me up. It was louder than anything I'd heard before."
- Jack Hughes, D.V.M., Tipton County, Indiana
June 7, 2011  Albuquerque, New Mexico - After filing several 2011 Earthfiles reports about loud and mysterious booms in several states, I have received more emails about unusual and loud booms from California, Texas, Northeast Philadelphia, Indiana and Oklahoma.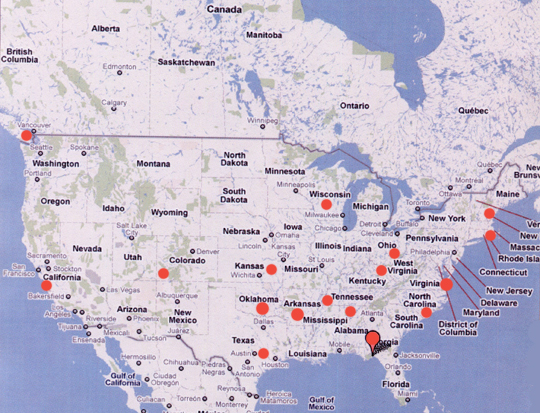 1)  Subject: Booms Underground
Date: May 27, 2011
To: Linda Moulton Howe <[email protected]>
My boyfriend lives near the border of Nevada and California. For three years we hear booms underground and we're in the middle of the desert with really nothing around..they happen mostly in the summer and sound and feel like a bomb going off underground. Try to get you longitude and latitude - but he lives off the old Spanish Trail highway about 10-12 miles up from the Hwy 160 turn off.
Click here to subscribe and get instant access to read this report.
Click here to check your existing subscription status.
Existing members, login below:

© 1998 - 2023 by Linda Moulton Howe.
All Rights Reserved.