Updated with MP3 audio in Interview.
"Their language was probably the most spectacular of the whole interaction, which was color – vibrational sort of frequency sound in harmonics with all the colors of the rainbow being projected to me and these sound/colors were like the letters of their alphabet."
- Alec Newald, Human Abductee and Author, CoEVOLUTION
August 26, 2011  Auckland, New Zealand - When I was in Australia on a speaking tour in July 2011, I met a man named Alec Newald who says he disappeared from his Earthly life in mid-February 1989 for ten days when he was taken by non-humans to an alien planet in another dimension or time line. His book, CoEVOLUTION, about the extraordinary experience was released in an updated second edition in 2011. Back in February 1989, Alec was about to turn 41-years-old on his March 18th birthday (birth date March 18, 1948) and was in a mid-life crisis as his 16-year-marriage crumbled.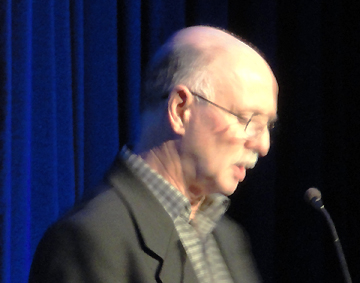 Click here to subscribe and get instant access to read this report.
Click here to check your existing subscription status.
Existing members, login below:

© 1998 - 2023 by Linda Moulton Howe.
All Rights Reserved.