"In Jordan alone, we've got stone-built structures that are
far more numerous than the Nazca Lines, far more extensive
in the area that they cover, and far older."
- David Kennedy, Ph.D., Univ. of Western Australia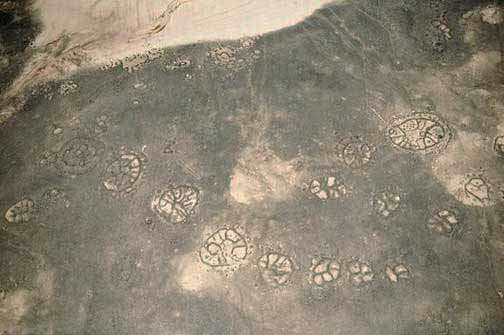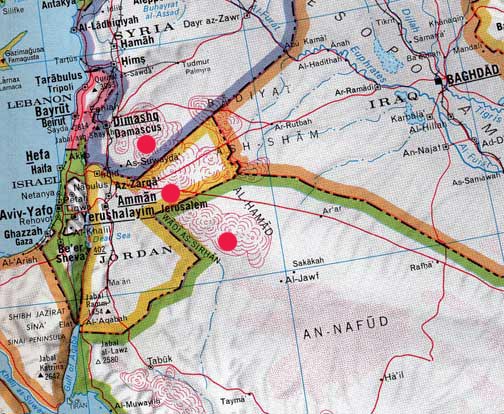 September 16, 2011  Syria, Jordan, Saudi Arabia - Scientists at the University of Western Australia have taken almost 45,000 aerial images of mysterious stone circles, or "wheels," they have found by satellite-mapping technologies in Syria and Saudi Arabia and an aerial photography project in Jordan. The number of stone patterns in only the region of Harrat ash-Shaam of Jordan are 1,000 or more.

© 1998 - 2018 by Linda Moulton Howe.
All Rights Reserved.