"Some of the cats were cut in half with what some say is almost surgical precision, others disemboweled or skinned."
- The New York Times, August 13, 1989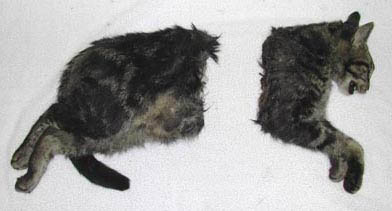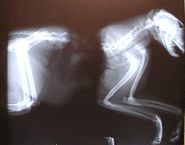 May 11, 2012  Albuquerque, New Mexico - The following is an overview of the many half-cat mutilations I have reported about at Earthfiles.
In 1978 in St. Catharines near Toronto, Canada, authorities were frustrated by more than 100 missing cats and dogs and many others found in their owners' yards cut in half, skinned, decapitated, disemboweled, or paws removed, without blood at the site.

© 1998 - 2018 by Linda Moulton Howe.
All Rights Reserved.