"Clearly the Earth's climate is warming up and these anonymously high temperatures – these really bad heat waves – are making the droughts much worse."
- Jonathan Overpeck, Ph.D., Inst. of the Environment, Univ. of Arizona, Tucson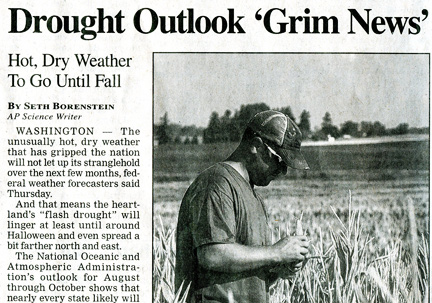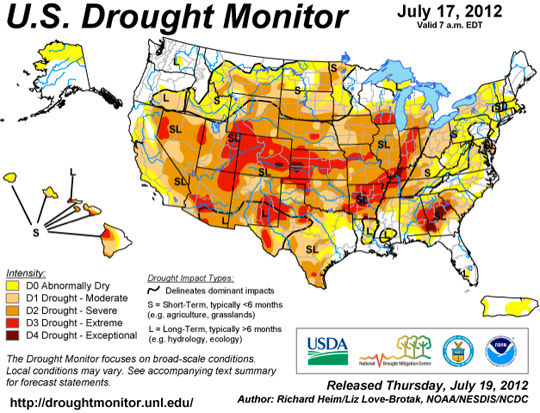 July 26, 2012  Tucson, Arizona - In only the last six months since January 1st this year, the United States has set more than 40,000 high temperature records, but only 6,000 low temperature records. At the beginning of May, two massive wildfires burned in far West Texas.

© 1998 - 2018 by Linda Moulton Howe.
All Rights Reserved.