"For me, it was very powerful to realize that both my adopted family and my birth family played tremendous roles in my understanding of that other realm and in that higher spiritual journey of our souls."
- Eben Alexander, M. D., Surgeon, NDE Experiencer and Author, Proof of Heaven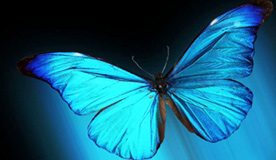 November 30, 2012   Lynchburg, Virginia - Fifty-eight years ago, Eben Alexander was born in Charlotte, North Carolina - and then put up for adoption as a newly born infant. The family that adopted and named him encouraged his passions for learning and eventually for skydiving in college. Eben graduated from the University of North Carolina at Chapel Hill in 1976 with a major in chemistry. Then four years later in 1980, he graduated with an M. D. degree from Duke University Medical School. Afterward, he continued with a fellowship in cerebrovascular neurosurgery in the U. K.'s Newcastle-Upon-Tyne in northern England.

© 1998 - 2018 by Linda Moulton Howe.
All Rights Reserved.