"[No blood] so it seems like a pretty clean job, the dismemberment of the kittens."
- Veron Lau, Pres., Cat Welfare Society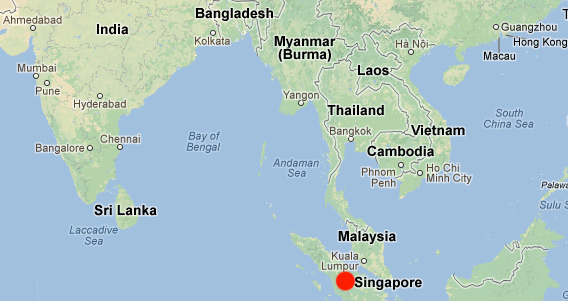 January 8, 2013 Chong Pang neighborhood of Yishun, Singapore - Singapore is a Republic, a southeast Asian city-state off the southern tip of the Malay Peninsula, 85 miles (137 km) north of the equator. An island country, it is made up of 63 island and is separated from Malaysia by the Straits of Johor to its north and from Indonesia's Riau Islands by the Singapore Strait to its south. The country is highly urbanized with very little primary rainforest remaining, although more land is being created for development through land reclamation. Five million people, who speak four languages - English, Chinese, Malay and Tamil - live in Singapore, which has the third highest per capita income in the world.

© 1998 - 2018 by Linda Moulton Howe.
All Rights Reserved.