"Humans don't know what the teams look like in this wager between the Talls and Controllers. Humans don't know that both sides can appear as Tall Blonds or that either side can work through body containers of any kind."

"The Tall Beings thought that primate intelligence was so low and wanted to evolve it to an intelligent, thinking, creative entity - to take a sub-anything and evolve it into a productive being - that was a challenge to  them."

"The Tall blond and dark-haired humanoids think humans should advance spiritually. The Tall Controllers look at mankind as dispensable and worthless robots. Anything the Controllers can make genetically is so much  less than they are that humans might as well be roaches to be stepped on. And that's what the fight is about."
- "Wanna Lawson" abducted by tall Blonds and Dark-Hairs
from Pennsylvania Turnpike, 1983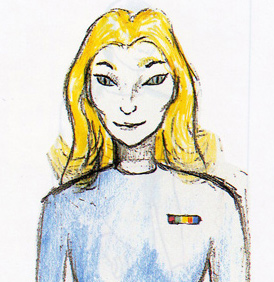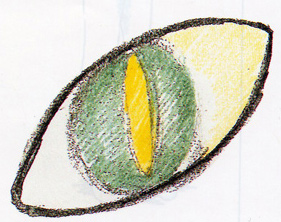 Return to Part 1.
September 2, 2013 Albuquerque, New Mexico - I met a woman in January 1992, who encountered alien and human bodies in "preservation tubes of light." She asked to remain anonymous because of her management position in a southern New Jersey municipal government and suggested I call her Wanna Lawson. She was born August 16, 1937. Her mother was German and Afro-American; her father's ancestors were from the Seneca American Indian reservation near Warren, Pennsylvania.

© 1998 - 2018 by Linda Moulton Howe.
All Rights Reserved.