"Progenitor: A person or thing from which a person, animal
or plant is descended or originates: an ancestor or parent."
- Oxford Dictionary
"...One of the things that the Colonel told me is that they (nanosatellites
with ET technology) are meant to target things that are inbound from space."
Anthony F. Sanchez, Author, UFO Highway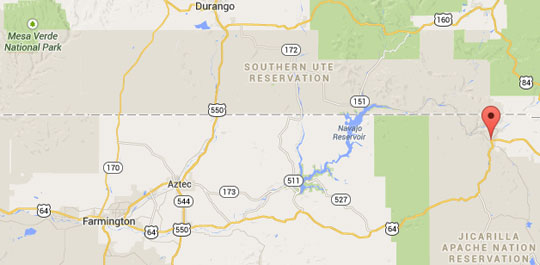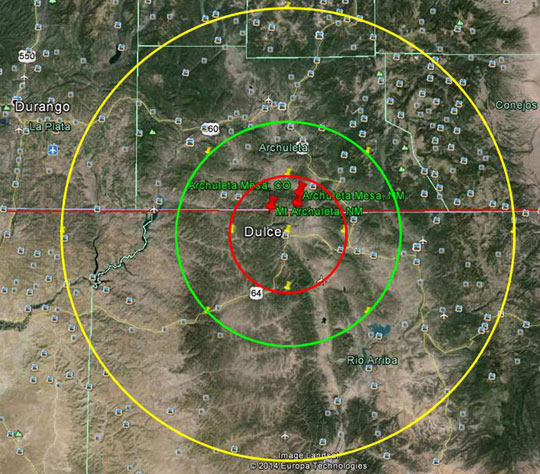 August 29, 2014  Dulce, New Mexico - Back in the fall of 1979 when I was Director of Special Projects at the CBS station in Denver, Colorado, my crew and I traveled to Dulce, New Mexico, where rancher Manuel Gomez had several cattle mutilations on his ranch within a single year. All neatly bloodless, but not all trackless. Near one of the mutilated animals in the dusty pasture ground were a series of round indents as if golf balls in two parallel lines had been put next to each other in the dust. Around Dulce, the Jicarilla Apache natives who lived there pointed to the sky and said their ancestors, the "star people," were the ones doing the animal mutilations. For them, it was a secret they would not talk about on camera. Back then was the first time I heard about the possibility of a large, multi-leveled Dulce underground where grey extraterrestrials did genetic experiments for reasons unknown.
Click here to subscribe and get instant access to read this report.
Click here to check your existing subscription status.
Existing members, login below:

© 1998 - 2023 by Linda Moulton Howe.
All Rights Reserved.