"As we cut through the implant in layers only a few microns thick,
or finer than a single strand of hair, the blade became damaged once it
passed through the initial layers of skin. It hit something hard
enough to damage the blade multiple times."
- Sid Goldberg, Toronto TV Director and Investigator
Return to Part 1.
December 15, 2014  Albuquerque, New Mexico - Continuing with surgical removal by professional cosmetic surgeon of mysterious object underneath right arm skin of Natalie from Michigan that attracted a neodymium magnet shown in Part 1. All images are from videotape of entire procedure by Sid Goldberg, Toronto TV director and investigator.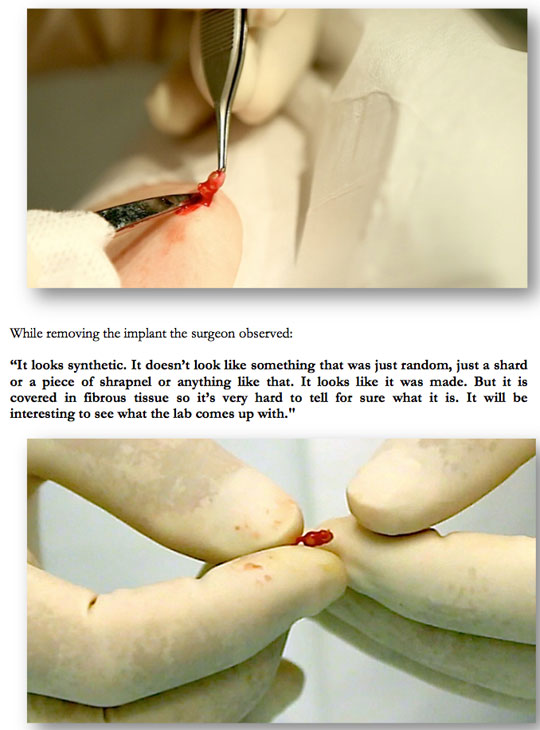 © 1998 - 2018 by Linda Moulton Howe.
All Rights Reserved.