"The bull's entire right ear had been cleanly cut out without blood in a sort of triangle incision and you can see clear down in the ear canal right through his eye socket!"
- Alex Peterson, Owner, Windmill Angus Ranch, Haigler, NB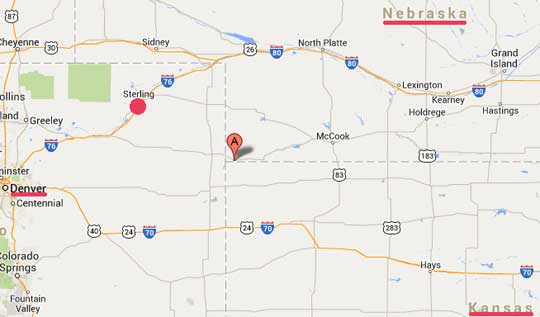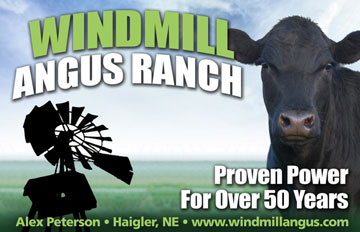 January 2, 2015 Haigler, Nebraska - Haigler in Dundy County is close to the Kansas and Colorado borders in the southwest corner of Nebraska. The county covers 921 square miles, but has a population of only about 2,000 with an average density of two people per square mile.

© 1998 - 2018 by Linda Moulton Howe.
All Rights Reserved.